ATLANTA, GA — As the Pride Month came to a close, Oglethorpe University welcomed two guest speakers into a discussion of the history of pride and the LGBTQ+ community in Atlanta. The guest speakers were the Director of LGBTQ+ Affairs, Malik Brown, and Georgia State Representative, Matthew Wilson, who is the second openly gay man to be elected to the Georgia legislature.
Malik Brown is an LGBTQ advocate and political strategist, a first-generation American, and a lifelong Atlantan. He has been featured in prestigious outlets like CNN, NBC News and The Hill. His writing has been featured in national publications like Cosmopolitan, them. and Out magazines.
As Georgia's eightieth district representation, Matthew Wilson actively participates in the community's services and bringing positive impacts through those around, especially in the LGBTQ+ field. It includes the Oglethorpe's home City of Brookhaven, where he was raised.
Born and raised at the University of Georgia, Willson graduated and received an honor of Juris Doctor from the University of Georgia. Wilson currently serves on the board of the Stonewall Bar Association, an organization that consists of legal professionals promoting campaigns and interests of the LGBTQ+ community.
Oglethorpe University recognizes LGBTQ+ inclusion as an important part of the diversity, equity and inclusion conversation. The Office of Diversity, Equity and Inclusion suggest several ways to educate the community to the LGBTQ+ at Oglethorpe and beyond, which can be done by:
Educate yourself and others on the history and importance of valuing all gender identities and same-sex love.
Openly support and fight for the LGBTQ+ community on social media and in real-life conversations.
Support OUtlet, Oglethorpe's LGBTQ+ student organization.
Donate to organizations that help to fight for the rights of those most in need.
Make it a priority to give love to the people who paved the way for Pride, and those who arguably face the most backlash for their sexual/gender identity: Black trans women.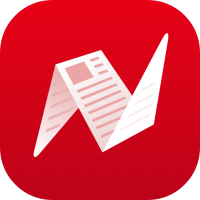 This is original content from NewsBreak's Creator Program. Join today to publish and share your own content.