ATLANTA, GA — A new mural is on its way to be done and displayed at CODA Tech Square in Midtown Atlanta. This mural is a partnership between CODA and DataBank, a data center on the campus, with a Spanish artist, Cinta Vidal Agulló.
The mural will be eighty-feet by 150-feet wide. It was curated by Living Walls, a local non-profit that focuses on intentional public art with the purpose of inspiring social changes and engaging public spaces.
"The mural was always, even before they broke ground, a part of the design of the building and the spirit of community for CODA," said Monica Campana, executive director of Living Walls.
It is Living Walls' intention to work with an artist who also understands architecture and has a math and scientific calculation for the process. Hence, Cinta Vidal Agulló.
"We spent years looking for the right artist and design, and commissioned many artists to submit conceptual designs until finally, Cinta Vidal was selected," Campana said.
Vidal Agulló is a graduate from Escola Massana in Barcelona. She started her career at age sixteen as an intern in a Josep and Jordi Castells' scenography workshop. She has been involved in large format backdrop paintings for European and international operas and theatre companies. Her most recent works are murals displayed in Long Beach, California; Hong Kong; Barcelona; Honolulu; and San Francisco.
Her untitled Tech Square mural depicts the way new technologies interact with people in a different and complex way. The abstract architecture shows characters that refers to the scientific innovation that brings humanity to unexpected places.
The mural is a double anamorphosis, which means it has two scientific points of view with each own unique perspectives. It makes Vidal Agulló's work best seen and appreciated when viewed from the side streets of West Peachtree Street and Spring Street, rather than straight on. The mural will look like it is transforming when viewers walking by.
"I always play with gravity to express that we cannot see the world from a single point of view, even if it seems that way to us," Vidal Agulló said. "It is impossible. Each person has their own perspective of the world, and my work is my way of expressing this idea."
The mural should have been begun in 2020 but was delayed due to the pandemic.
"I had never come to Atlanta before, and I was really looking forward to it!" she said. "The people from Living Walls have been showing me different neighborhoods with lots of old houses. I love the architecture around here. I'm looking forward to seeing more of it."
The artwork is now underway by Vidal and Helena Salvador, her assistant. It is scheduled to be done on June 5.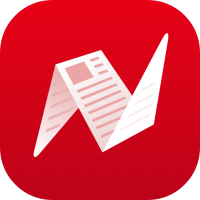 This is original content from NewsBreak's Creator Program. Join today to publish and share your own content.