ATLANTA, GA — On Friday, June 25, The U.S. Department of Justice sued Georgia over its new elections overhaul law.
This marks the Biden Administration's first salvo against the nation's wave of voter suppression laws.
During Friday's nationally televised news conference, U.S. Attorney General Merrick Garland said that recent changes to Georgia's election law were enacted to deny or abridge the right of black Georgians to vote on account of their race or color in violation of Section 2 of the Voting Rights Act.
"This lawsuit is the first of many steps we are taking to ensure that all eligible voters can cast a vote, that all lawful votes are counted and that every voter has access to accurate information," he added.
Garland noted that the three-month-old law, known as the Election Integrity Act, was passed after Georgia "experienced record turnout and participation rates in the 2020 election cycle".
Garland also added that two-thirds of eligible voters, or five million people, cast ballots in Georgia in the November election — surpassing the national average.
Meanwhile, the justice department's lawsuit comes eight years to the day when the U.S. Supreme Court issued a major blow to the 1965 Voting Rights Act.
In a 5-4 ruling in 2013, the High Court effectively killed two key provisions that allowed the federal government to monitor and approve changes to rules and processes involving elections and voting in nine southern states, including Georgia.
According to Garland, before that decision, the Justice Department had an invaluable tool it could use to protect voters from discrimination, which was Section 5 of the Voting Rights Act.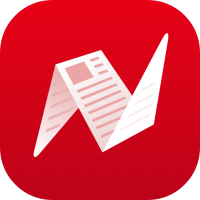 This is original content from NewsBreak's Creator Program. Join today to publish and share your own content.