ATLANTA, GA — Atlanta's Department of City Planning is working on a new zoning code that, in short, aims to make better use of in-town land in the pursuit of housing affordability without jeopardizing the status quo.
When Atlanta planners and urban design experts say the city needs to be more receptive to dense residential development, they insist it isn't the end of single-family neighborhoods.
That is a widespread fallacy among NIMBYs, or "not in my backyard" people, who believe that proposed changes to Atlanta's zoning law will put an end to the age of pleasant suburban-style communities.
"I think parts of the city — Buckhead, in particular — saw this [zoning reform] as some kind of attack on single-family," said Atlanta planning commissioner Tim Keane during a virtual panel discussion hosted Wednesday by the planning department and WABE's Stephannie Stokes. "It's not that at all. This is the opposite of that. This is reinforcing the importance of maintaining what makes Atlanta Atlanta, which includes single-family."
One of the main drives of the Atlanta City Design Housing Initiative is to give opportunities for the formulation of accessory dwelling units (ADUs), additional units at existing residences, such as an apartment over the garage, or a tiny home in the backyard.
Today, approximately 60 percent of the city is zoned only for single-family housing. The city's housing and community development director, Joshua Humphries, said unlocking just a tiny portion of that land for ADU development could be a massive win for housing affordability.
"We estimate that around 11,500 new housing units would be created if 15 percent of current single-family properties added an ADU," he said during the Wednesday discussion.
To put it in perspective, recently, the city's passed a $100 million affordable housing bond program, which "will generate something like 3,000 units", according to Keane.
"We're going to spend public money to subsidize housing for people making 80 to 100 percent of the area median income," he said, nodding to the more expensive "affordable" units the bond program is expected to create. "There's no way we should have to do that."
To make those density targets a reality, the planning department is working on a set of ordinance recommendations that will be presented to all of the city's Neighborhood Planning Units (NPUs) in the coming months.
If passed by the Atlanta City Council, one of those regulations would allow an ADU to be linked to a property's main dwelling — at half the size of the primary residence — and raise detached ADU height limits to allow for second-floor and above-garage units.
"It's important to understand that this is not something new and radical, but something that we allowed for a long time and somewhat recently stopped allowing, and still exists in many areas," said Humphries.
The regulations would also "expand the total units allowance in R5" zones that currently permit ADUs or duplexes, but not both to allow three families at maximum to live on a single-family property.
In addition, the proposal would forbid ADUs from being used as short-term rentals, such as Airbnbs, so that it can combat the concerns of some ADU and density critics and skeptics.
Other ordinance proposals address the intersection of housing affordability and transportation: One would slim down or eliminate minimum parking requirements for developments that promise affordable housing, while the other would allow for denser development near transit stations, reducing car dependency, according to Humphries.
It's unclear what obstacles officials will have to overcome to execute these proposals. Some public leaders or candidates for public office are at odds over whether these changes can be implemented citywide or if a piecemeal approach is preferable to cater to particular communities.
However, as Atlanta's housing problem deepens exacerbated by the pandemic, officials are under pressure to push initiatives that would increase affordability sooner rather than later.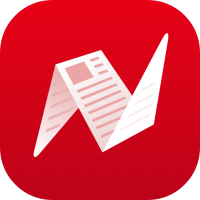 This is original content from NewsBreak's Creator Program. Join today to publish and share your own content.