Kevin Huerter and Trae Young
nba.com
ATLANTA, GA — The Atlanta Hawks pulled off a strong comeback in the fourth quarter of Game 7 against the Philadelphia Sixers and won 103-96 on Sunday night.
The Hawks managed to beat the Eastern Conference's No. 1 seed without great play on the offensive end for the third time this series. It was a close game, with neither team leading by more than seven points at any point during the match.
Philadelphia led by four points with six minutes left in the game. But Kevin Huerter answered by scoring a team-high 27 points to lift the Hawks' to a 103-96 win over the Sixers.
"We call him 'K'Von' in Atlanta," John Collins said in a jubilant postgame interview. "K-apostrophe-V-O-N. He was great tonight. Amazing. We couldn't ask for much more from Kev."
The Sixers rank among the top in defense within the NBA. It was no surprise that they were able to impact Atlanta's offense. What was not expected, however, was the Hawks' ability to match that defense.
Seeing Trae Young's performance throughout the conference, teams have opted to put prominent defenders on Trae, which leaves smaller defenders elsewhere. That is where Huerter came in to exploit the strategy.
"With guys going out, we're definitely telling him that we need him to be more aggressive and score the ball a little bit more – and just play free," Trae said. "Relax, have fun, score when you've got it, and make the right play."
"Trae continued to look for me," Huerter said. "He was getting doubled all series. I got to the ball, and I was just trying to get to that midrange and get to my shots."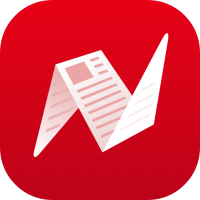 This is original content from NewsBreak's Creator Program. Join today to publish and share your own content.