MACON, ATLANTA, GA — An alumnus of Mercer University, Canaan Marshall, shared his story about his profession now, a florist, which he never imagined before, and he has fallen in love with the job.
His interest in floral design first appeared at the Macon's Museum of Arts and Sciences, where he worked for 12 years. The museum is also a venue for events, and he was interested in how fundraising and parties are organized.
Florist Allison Lucas, whom Marshall calls his "Floral Godmother", was the one who taught him many things, including the tricks of the trade, as she worked on events for the museum. Both of them still often collaborate for floral projects.
As he completed his degree in business from Mercer's College of Professional Advancement in 2014, a new chapter of his adventures was just starting.
After being laid off from his long-time job at the museum, Marshall dove into his duties as the opening night party leader for the 2014 Atlanta Symphony Associates' Decorators' Show House & Gardens, a high-profile event that took eight months planning and put him on the map in Atlanta. That same year, he established Canaan Marshall Designs.
As a florist, Marshall explained the thing he loves most when doing his work, saying, "The thing I really loved the most was the accessory of the flowers. When you're all dressed up and you've got your makeup on, that little earring can be that great accessory to show off your whole face. That's what I think flowers are to the overall package. It was a great accessory for a party. I was like, 'I can do that.'"
His floral design skills can be seen in action now as a contestant on "Full Bloom," which is currently streaming on HBO Max. He was also asked to be on season two of the florist competition series and spent the month of March in California for filming.
"It was nine other florists from all over the country. We met in one place, and we battled it out to win $100,000. Everybody brought something different to the table. It's a journey, and it's going to be a good time. You better get your popcorn," he said.
Today, he constantly travels to do floral designs for clients living everywhere from Georgia to Las Vegas to Dallas to New York to Indianapolis. His work has been featured in Southern Living, Modern Luxury, Flower Magazine, Traditional Home and Macon Magazine.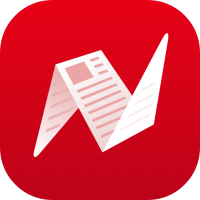 This is original content from NewsBreak's Creator Program. Join today to publish and share your own content.