Tingey Injury Law Firm/Unsplash
ATLANTA, GA — This fall, lawmakers will redraw its political boundaries, and a slew of lawsuits are expected after they're done with it.
Those lawsuits are likely to happen if the legislature gets "greedy", Marina Jenkins told Atlanta Civic Circle.
The National Redistricting Foundation is a four-year-old nonprofit based in Washington, DC., that challenges voting rights infractions and other political misconduct, including gerrymandering.
Gerrymandering is a term that has been used for the last 200 years that refers to a practice in which one political party manipulates political boundaries to gain unfair advantages.
Jenkin also stated that the US Supreme Court's 2013 ruling opened the floodgate, leading to the current political climate. That removed the federal oversight over changes the Southern States make to voting or election rules. It also led to Georgia's new restrictive election law.
"That is really a voter suppression law that is, I think, terrible, but it also signals what we are expecting to see in the redistricting cycle. It's the desire to hold on to power by the party that is in power by sort of manipulating and altering the system for voting in a way that suppresses particular voters," said Jenkins.
The ACC asked Marina Jenkins several questions. One of them was concerning gerrymandering which is more likely to happen in the South where the federal approval was necessary to change election rules that have been lifted.
Jenkins stated that gerrymandering is an issue that the county will face but with the rules that have been lifted, it is expected to see a lot of bad behavior. There will be a real effort from people who already hold power, such as in Georgia and Texas.
For the complete interview, see https://atlantaciviccircle.org/2021/06/17/redistricting-could-face-a-raft-of-lawsuits/.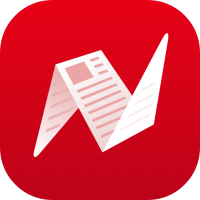 This is original content from NewsBreak's Creator Program. Join today to publish and share your own content.