ATLANTA, GA — Zoo Atlanta will be hosting its second Brew at the Zoo of 2021 on Friday, June 25. The event is sponsored by EY.
Previously, Brew at the Zoo kick-off was held on May 27 and returns after a year of hiatus with updates that only take place in 2021. The updates include a total of four monthly chances to attend and Brew at the Zoo this year will take place exclusively on the Zoo's outdoor pathways.
Currently, reservations are only available for June 25, July 23 and August 27. The event will be held from 5:30 p.m. to 8:30 p.m. and the gates will close at 7:30 p.m. There will be limited capacities for all events. Visitors under 21 will no be allowed to join.
Visitors can also enjoy live music. The lineup will be changed monthly for a fresh experience at every event. As for June 25 visitors can watch the performance of Dial Up, Coyote Anyway and Jacob Deaton. On July 23, the event will feature Christopher Ruch, Dreggae and The Michelsen's, while the event on August 27 will show The Titos, RTW and Amanda Belair.
In addition, visitors will be able to taste beer from some of Atlanta's favorite breweries, free carousel and zoo train rides and Amazing wildlife, where visitors can see over 1,000 animals from across the world, including giant pandas and one of the largest populations of great apes in North America.
The ticket will cost $60 for members and $65 for non-members. Interested parties can purchase the tickets by clicking this link for members, and non-members can purchase from this link.
Due to Covid-19, Atlanta Zoo will be implementing several procedures, including a transition to a timed ticketing system in order to restrict the number of visitors who are inside the Zoo at any given time. It is a requirement to always wear a mask whenever visitors are not drinking or eating. Hand sanitizing stations will also be available throughout the Zoo.
This procedure aims to continue protecting the well-being of guests, team members and the animals, as well as in ongoing efforts to help the community in preventing the spread of COVID-19.
For further information about Brew at the Zoo event, visit https://zooatlanta.org/event/brew-at-the-zoo/.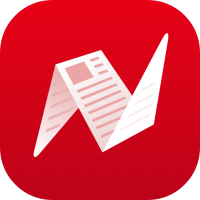 This is original content from NewsBreak's Creator Program. Join today to publish and share your own content.