ATLANTA, GA — In order to celebrate this Pride Month in June, the Atlanta BeltLine is having Dave Pierce in the spotlight. Dave Pierce is the Director of Real Estate and Asset Management for Atlanta BeltLine, Inc., and a proud member of Atlanta's LGBTQ+ community.
"You can't build a project if you don't have the land to do it." Dave Pierce says this is his standard remark when jokingly emphasizing the importance of his role in Atlanta BeltLine.
Pierce grew up in a small town in New Jersey and fondly recalls his fascination with the metropolis across the river. "I remember seeing the hazy outline of the Manhattan skyline and always being drawn to that. I loved going on field trips as a kid and being in the city and feeling that energy."
He took an undergraduate degree at Penn State, majoring in human geography, and finally came to Atlanta in 2005 to pursue a Master's degree in City and Regional Planning at Georgia Tech. Before his position in Atlanta BeltLine, in 2007 he made his master's option paper for an equity assessment of the Atlanta BeltLine project. He finally applied to BeltLine after saw a Facebook job listing as a real estate project manager for the organization.
Dave Pierce started his career in the BeltLine in 2015 in the land acquisitions and corridor activation field. He has been involved in a total of $80 million worth of land purchase for the BeltLine and adding assets to the BeltLine with a total of 65 acres from 21 acres in 2020.
Pierce says, "This shows our commitment to advancing equitable development along the entirety of the corridor, and those acquisitions were in all parts of the city."
His role as Director of Real Estate and Asset Management requires him to supervises land purchases asset management and corridor activation. He also creates an interface for the organization's businesses to be as smooth as they can be.
Pierce recently got approval of the Special Services District or SSD, an important component to achieving the goal 2030 trail completion.
Atlanta BeltLine's CEO, Clyde Higgs, often says to have a "line of sight" to finish the trails. Pierce is particularly encouraged by current design planning and alignment discussions for the north and northwest segments.
"This gives us that 'line of sight' for what we call 'closing the loop' and that is really exciting."
He has a fondness for the unique community of the BeltLine, especially during Pride Month. "I was on the trail the other day and saw what appeared to be a high-school-aged same-sex couple holding hands in public, walking down the trail. That is not something I was able to do at that age."
He says Atlanta, in general, is very supportive of the LGBTQ+ community, noting that he and his husband, as gay men, "live a very boring life like any other couple, and people who live other places don't have that luxury."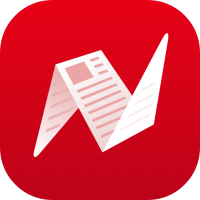 This is original content from NewsBreak's Creator Program. Join today to publish and share your own content.