Weekly BeltLine Run Club
beltline.org
ATLANTA, GA — The Atlanta BeltLine Run Club meetup will return this year. In collaboration with Atlanta Track Club and Atlanta BeltLine Partnership, the meetups will be hosted every Thursday. The location will change every week, rotating between the Eastside, Westside, Southside and Northeast Interim Trails.
Last Thursday, June 17, 2021 the club had stopped at New Realm Brewing on the Eastside Trail with about thirty runners and walkers. Next Thursday, June 24, 2021, the club will stop at Monday Night Garage on the Westside Trail.
Participants need to arrive at Monday Night Garage at 6.15 a.m. before starting to run for about a two to four miles on the trail. Runners and walkers from all levels are permitted, as well as kids on strollers and even pets.
For prospective participants, there will be discounts at Monday Night Garage and an opportunity to win a prize from a post-run raffle. The meetups will always be free for everyone and no registration is needed.
In addition to the location, on Southside Interim Trail the runners will stop at Elsewhere Brewing, and at Orpheus Brewing on the Northeast Interim Trail.
This event is sponsored by Resurgens Orthopaedics. Visit Atlanta BeltLine's event calendar at https://beltline.org/events/ for other upcoming events and follow the Run Club Facebook page at https://www.facebook.com/runatlbeltline/.
The Atlanta BeltLine Partnerships is a non-profit organization that helps to keep the visions of Atlanta BeltLine on track by permitting more parks and trail constructions. The Partnerships will involve the public through tours, health, fitness programs and special events. The Partnerships will also reinforce the BeltLine's residents with affordable housing, sustainable economic development, urban revitalization and a healthier lifestyle.
Visit the Partnership's page at https://beltline.org/the-project/atlanta-beltline-partnership-team/.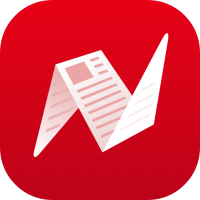 This is original content from NewsBreak's Creator Program. Join today to publish and share your own content.