ATLANTA, GA — On April 13, the Atlanta Zoo had three piglets born to the warthog pair Eleanor and Hamlet.
It all began in April of 2020, when Eleanor's mother, Shirley, passed away unexpectedly. The zoo was left with only Eleanor and needed to make arrangements for her to have companionship, as warthogs do not do well alone.
They contacted the Coordinator of the Association of Zoos and Aquariums' (AZA) Warthog Species Survival Plan (SSP) to see if anyone was interested in moving in with Eleanor.
The SSP recommended Hamlet to come with them to Atlanta as a companion, and he also went with a breeding recommendation for Eleanor.
Therefore, preparations were made to relocate Hamlet from Texas to Georgia during the pandemic.
Hamlet came in mid-August at Zoo Atlanta and began his usual quarantine with the zoo's Veterinary Team. After clearing quarantine, he transferred into their behind-the-scenes indoor hoof stock area. They allowed him time to settle down and feel comfortable in his new space, which was next to Eleanor's, so they could see each other.
Following that, the care team took the step of introducing Eleanor and Hamlet. They began by providing them with access to greet each other, separated by mesh fencing, so they could see and smell each other before sharing the same place.
This also allowed the care team to study them and see how they behaved with one another, such as if they were pleasant interactions or signals to "give me more room".
Eleanor required a little more time to warm up to Hamlet. However, Hamlet was overjoyed to see her and wanted to meet her immediately. So they kept doing the intros until Eleanor became more willing to be open towards Hamlet.
The team opened the shift gate between them once they noticed the affiliative action, so they could share the same environment while they studied them attentively.
They repeated daytime introductions for about a week until they were prepared to be together full-time.
They were together all the time by the beginning of October, and Hamlet didn't waste any time. The team noticed there is a breeding activity by the end of the month. Because the gestation period for warthogs is between 152 and 185 days, they thought Eleanor was pregnant when they didn't see any more breeding activity between them.
In late February, they were able to verify Eleanor's pregnancy with a volunteer ultrasound. They had to prepare the indoor room at the time so Eleanor could give birth to her piglets. Warthogs will take over a burrow created by some other animal in the wild and use it to give birth.
Also, because newborn piglets can't control their temperature for the first few days, their burrows could help them because they stay warm.
The care team made Eleanor a lovely birthing box with extra heat so they could keep an eye on her and the piglets' temperatures. They also installed cameras in the den and nest box to monitor Eleanor's activities without bothering her.
On the morning of April 13, they noticed symptoms that Eleanor was about to give birth. She was restless and had thrown Hamlet out of the den area since she couldn't find a comfortable spot.
Eleanor gave birth to her three piglets over the next few hours. The team moved Hamlet to another part of the building to give her the space she needed to bond with her piglets.
Eleanor and the piglets got along splendidly over the next few weeks, and Eleanor proved to be an excellent mother. Eleanor's milk is the piglets' primary source of nutrition, but they've begun to consume her produce and grain as well.
Eleanor and the piglets have been having more time in their outdoor home over the last week, and their next major milestone will be seeing their father, Hamlet, in the near future.
You can visit the African Savanna's warthog habitat to see if you can locate the warthog family. See their website for visiting information https://zooatlanta.org/.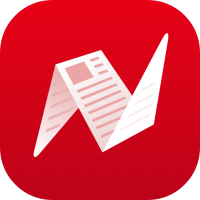 This is original content from NewsBreak's Creator Program. Join today to publish and share your own content.