ATLANTA, GA — The Federal Reserve Bank of Atlanta, in partnership with Step Up Savannah, has launched the Career Opportunity Dashboard for Economic Mobility or CODE on June 15.
CODE is a tool to help individuals discover their desired career path to achieve their self-sufficiency and overcome benefits cliff, a potential loss of public assistance.
CODE will be part of Step Up Savannah's Workforce Development Program and will assist program coordinators in providing a full range of services for participating individuals.
The executive vice president and director of research at the Atlanta Fed, David Altig, stated, "CODE will help workforce development professionals gain insight into what an actual career pathway looks like as a worker enters and moves up in a profession. It can help inform decisions, reduce uncertainty, and ensure everyone has an opportunity to participate fully in our economy."
A benefit cliff can affect and exclude families from getting public assistance when they are considered to have a high income. Thus, the benefits cliff discourages families who receive public benefits assistance to pursue other opportunities that will help them gain more income because those families are afraid to lose the public benefits assistance.
CODE will help participants understand how benefits cliff intersect with career and identify local career paths specific to the Savannah-Chatham County region.
Alicia M. Johnson, Step Up Savannah executive director added, "We are the first in our region to implement a benefits cliff calculator and merge it with a workforce development career path planner. This tool is a significant milestone for the working families in our area, and we are proud to, once again, be leading the way with innovative economic mobility solutions for the people in the southeast area."
To learn more about CODE, visit http://www.stepupsavannah.org/.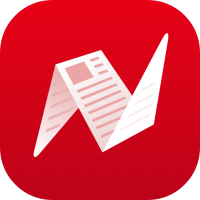 This is original content from NewsBreak's Creator Program. Join today to publish and share your own content.