ATLANTA, GA — Delta Air Lines just celebrated its 70th anniversary as Atlanta's hometown airline.
The airline started in Monroe, Louisiana, as a crop-dusting operation. Then the company partnered with Atlanta's leaders in 1941 to bring Delta to South Fulton County both as a corporate headquarters and the region's primary air carrier.
Over the years, Delta has grown, so has Atlanta. Today, Delta has connected Atlanta's business community to the world with more than 1,000 daily nonstop flights to more than 200 destinations and 70 international cities on five continents. Delta's home is the world's busiest airport and largest airline hub at Hartsfield-Jackson Atlanta International Airport.
Recently, Delta partnered with Hartsfield-Jackson and the City of Atlanta in building the new $1.4 billion international terminals. For the first time on May 15, 2021, the new airport, The Maynard H. Jackson Jr. International Terminal, opened its door to more international passengers worldwide and provided a world-class facility for international travellers visiting Atlanta.
The new international airport further enhanced Atlanta's status as a major center of global commerce and travel.
The Hartsfield-Jackson International Airport served as an outstanding economic engine to South Fulton and the greater Atlanta region. Studies have shown that the airport has a direct economic impact of more than $32.5 billion per year.
Delta has more than 25,000 employees residing in Atlanta, and the company is striving to be more involved in the community. Delta's community partners included the Grady Health Foundation, Atlanta Symphony Orchestra, the National Center for Civil and Human Rights, Habitat for Humanity, and the United Way of Metropolitan Atlanta.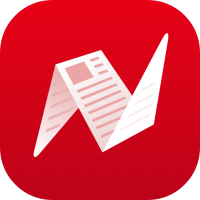 This is original content from NewsBreak's Creator Program. Join today to publish and share your own content.