SOUTH FULTON, ATLANTA, GA — As home to the largest industrial park in the area, South Fulton County currently has two major ongoing developments, the Aerotropolis and the redevelopment of Fort McPherson.
Both developments are set out to enhance the county's economic environment by creating white and blue-collar jobs. It will expand the development opportunities in the area for growing retail and restaurant sites and small business ventures soon.
Fort McPherson was a former U.S. Army base that was decommissioned in September 2011 by the Base Realignment and Closure (BRAC) process of the Department of Defense.
One-third of the site would be used by the Georgia Science and Technology Park, an international center of innovation and discovery. The project will be supported by select major companies, non-profits, seven Georgia universities, and other related enterprises in the area to collaborate in research for Georgia's knowledge in bioscience, the nation's fastest-growing industry.
Located only 10 minutes away from the Hartsfield-Jackson Atlanta International Airport, the Fort Redevelopment Authority is currently in discussion with pharmaceutical and biotech companies, foreseeing the project to be similar to the Research Triangle in North Carolina.
Felker Ward, Chairman of the Fort McPherson Redevelopment Authority, states, "A pharmaceutical company with a core activity would be a good fit."
Federal, state, and city agencies are taking an interest in Fort McPherson's redevelopment. The U.S. Department of Veterans Affairs plans to turn 10 acres into a healthcare campus that would provide primary care, mental health, dental, lab, radiology, and audiology services for veterans.
The City of Atlanta is visioning a part of the site as a training academy for police, rescue, and firefighting activities. Though everything is still in the planning stages, a Master Developer has been selected, and the redevelopment will start anytime soon.
Many see the redevelopment of Fort McPherson would be a new age of the area's economic life and a boost to the State of Georgia's economic activity.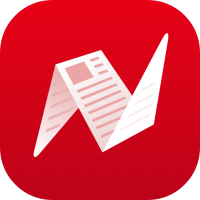 This is original content from NewsBreak's Creator Program. Join today to publish and share your own content.