Pierce Mastrion/den.mercer.edu
MACON, ATLANTA, GA — National Oceanic and Atmospheric Administration or NOAA has awarded a rising junior of Mercer University, Pierce Mastrion, the prestigious Ernest F. Hollings Undergraduate Scholarship on June 18. Mastrion is the institution's third Hollings Scholar in four years.
Upon the announcement, Mastrion expressed his gratitude and mentioned those who have helped him to earn the scholarship, saying, "I am truly grateful for the care and support that I have received as a student at Mercer. I would like to thank Dr. Michael MacCarthy and Dr. André Butler for supporting me during the application process and making this award attainable."
He then added, "I am looking forward to the personal growth and valuable academic and research experiences that I will receive as a Hollings Scholar and, most importantly, the direction that God is leading me with this opportunity."
Associate professor of environmental and civil engineering and director of the engineering for development program, Dr. Michael MacCarthy, remarked that Mastrion was an excellent candidate to receive the scholarship due to his interests and experiences in engineering and science research, combined with his leadership and passion for service.
"The Hollings Scholarship offers him a great opportunity to further develop his career in sustainable development," he continued.
Meanwhile, the director of NOAA education, Louisa Koch, welcomed and congratulated all selected scholars, saying, "We are excited to welcome the highly qualified class of 2021 scholars. We are impressed by their eagerness and delighted to welcome them to the NOAA team.
"We congratulate them on being selected as scholars in these prestigious undergraduate programs. In 2020, we successfully adapted our internships in response to COVID-19, and we look forward to building upon that success in 2021," she added.
Designed to increase undergraduate training in oceanic and atmospheric science, research and technology, this year, the Hollings Scholarship Program provides 125 undergraduate applicants with academic assistance up to $9,500 per year for two years of full-time study.
The scholarship also includes summer internship opportunities and funding to participate in two national scientific conferences.
Mastrion, an Atlanta native, is majoring in civil engineering with a minor in engineering for development. At Mercer University, he is involved in research with Dr. MacCarthy through the Cecil Day Family Center for International Groundwater Innovation, founded in June 2020 to accelerate the University's efforts to improve access to clean water to the world's most water-poor communities.
His research focuses on designing and testing low-cost groundwater monitoring systems to increase knowledge and advancement of affordable and sustainable drinking water systems.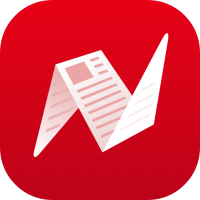 This is original content from NewsBreak's Creator Program. Join today to publish and share your own content.