MACON, ATLANTA, GA — Mercer University's Center for Executive new FinTech certificate program, which will start in August, is now accepting enrollment
The program is aimed to prepare individuals for roles in Atlanta's emerging global Financial Technology hub and beyond.
Director of the Center for Executive Education Jeff Wolfe commented on the new program: "Our FinTech certificate program will cultivate in-demand skills by teaching individuals how to leverage artificial intelligence to drive innovation by combining data, technology, design, and people to solve problems while being armed with the latest information on regulations and compliance."
Mercer's FinTech certificate program will allow participants to attend in person on the University's Cecil B. Day Graduate and Professional Campus in Atlanta or simultaneously on Zoom. Eight highly credentialed instructors will provide a total of 48 hours of instruction on foundational FinTech topics.
Consisting of four courses on 16 individual topics, the cost of the full program is $2,995 per person. Students may select separate individual courses ($995 per person) and individual topics ($395 per person) as an alternative.
Mercer faculty, staff, and students and organizations enrolling three or more employees will get discounts for the program.
Courses offered will be on Saturday mornings and afternoons every other week from Aug. 14 to Nov. 20.
The first two courses – "Introduction to FinTech" and "Innovation and Technology in FinTech" – will take place from 9 a.m. to noon and 1 to 4 p.m., respectively, on Aug. 14, Aug. 28, Sept. 11, and Sept. 25.
The final two courses – "Data Analytics Applications in FinTech" and "Regulation and Compliance in FinTech" – will take place from 9 a.m. to noon and 1 to 4 p.m., respectively, on Oct. 9, Oct. 23, Nov. 6, and Nov. 20.
In order to earn the certificate, participants must finish all four courses and pass a final exam after each course.
Registration is available online. To learn more about this program, please contact Wolfe at wolfe_jj@mercer.edu or 678-547-6405.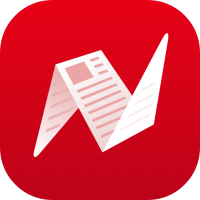 This is original content from NewsBreak's Creator Program. Join today to publish and share your own content.