089photoshootings/Pixabay
SOUTH FULTON, ATLANTA, GA — South Fulton is home to the largest industrial corridor east of the Mississippi, the Fulton Industrial.
The industrial park is a compound of commercial business, manufacturing, and industry, and it has been growing in the past decades.
In 2011, it opened more than 2 million square feet of new business, including Aaron Rents, Electrolux, and The Clorox Sales Company.
The area is a 125,000-acre suburban countryside and urban cityscape strategically placed near the Hartsfield-Jackson Atlanta International Airport and a central railroad hub. The community also features an award-winning school system and a skilled workforce, which will benefit the businesses residing in the area.
However, the success of the business district is not only supported by the location.
The effort of the commercial property owners of the Fulton Industrial Community Improvement District (CID) and the South Fulton Parkway Alliance to sustain and advance the area's development to make it more enticing to potential new business is key to its success as well.
Operating since 2010, the Fulton Industrial, or "The Boulevard", CID is one of the recent additions to the district. It was created to improve transportation infrastructure and economic development as well as public safety and landscape improvement.
The Boulevard is located on the southern end of the Fulton Industrial corridor, extending to the Great Southwest Parkway, Westgate Parkway, Westlake Parkway, and Fulton County's border with Cobb County.
The area is home to more than 630 businesses that employ over 25,000 people, including some of the big names in the country, such as Lowes Home Center, Chick-fil-A, Scott Distribution Service, among many other businesses.
"We cleaned up Fulton Industrial and landscaped the area making it more attractive to businesses. With these improvements, along with it being a prime location, there has been a steady increase in business recruitment in the area. People who haven't been there in a while are amazed at the difference," according to Sandra Hardy, a long-time CID member. "It's an economic engine of Fulton County."
To learn more about the Fulton Industrial CID, contact Board Chair Thomas Flanigan at (404) 691-4007.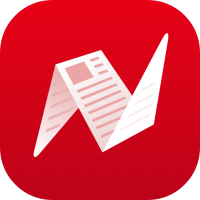 This is original content from NewsBreak's Creator Program. Join today to publish and share your own content.