Delta Air Lines Boeing 747/aircargoweek.com
ATLANTA, GA — In today's world, Delta Air Line is one of the world's largest airlines, transporting more than 160 million customers to more than 330 worldwide destinations, all while carrying more than 2.4 billion cargo ton-miles. Now let's go back almost a decade ago to retrace its path to success.
When the airline was founded in 1924 in Macon, Georgia, the 18 planes only operated as a crop-dusting operation. They quickly grew over the years. And after they received Air Mail Route 24 from the United States Post Office in 1934, the company expanded its services as a mail transportation carrier.
By 1946, Delta Air Lines became a full-service passenger airline and was just beginning to offer regularly scheduled cargo service. Over the next two decades, they extend the capacity by expanding passenger service to the Caribbean and South America.
Their cargo operation was also growing. In 1975, Delta became the first airline to offer its own air express service called Delta Air. Today, Delta Air is known as Delta Dash, offering a high-priority, guaranteed cargo service.
Delta continued to expand its business as a global carrier, beginning service in Europe in 1978 and Asia in 1988. The company launched SkyTeam Cargo along with three other carriers, AeroMexico, Air France and Korean Air, that partnered with the passenger airline alliance. Now, the partnership made SkyTeam Cargo the world's foremost air cargo alliance.
In 2008, Delta made an acquisition on Northwest Airlines, creating a global airline with operations in all parts of the world. In 2011, the company has generated more than $35 billion in revenue, with Delta Cargo contributing about $1 billion in revenue.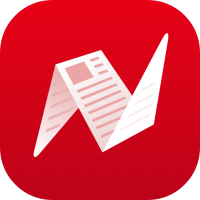 This is original content from NewsBreak's Creator Program. Join today to publish and share your own content.