SOUTH FULTON, ATLANTA, GA — As home to the largest industrial park in the area, South Fulton County currently has two major ongoing developments, the Aerotropolis and the redevelopment of Fort McPherson.
Both developments are set out to enhance the county's economic environment by creating white and blue-collar jobs. It will expand the development opportunities in the area for growing retail and restaurant sites and small business ventures soon.
Aerotropolis is a project by Jacoby Group Inc., which consists of a 130-acre mixed-use, environmentally-friendly development on the grounds of the former Ford Motor Company assembly plant in the City of Hapeville.
The name Aerotropolis was chosen to reflect the area's strategic location to the Hartsfield-Jackson Atlanta International Airport.
The project is intended to become a 6.5 million-square-foot business district that includes office and retail space, restaurants, and a hotel.
The first business to commit to the Aerotropolis is the Porsche Cars North America (PCNA)
"Our dream has always been to have a home of our own," says Joseph Folz, General Counsel, PCNA. "We want a place where people can read, live and breathe Porsche and be able to drive Porsche cars."
PCNA is relocating their corporate offices, financial services, and shared services companies to the Aerotropolis.
The location will have a Porsche Experience Center, a handling circuit, and an off-road course for product demonstration and advanced driver training. While this kind of Porsche Experience Centers has been running in other global cities, their location in South Fulton will be the first in the United States.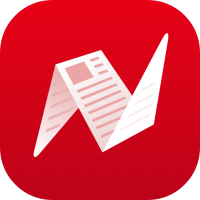 This is original content from NewsBreak's Creator Program. Join today to publish and share your own content.