ATLANTA, GA — When Renee (not real name) had to go on rest due to pregnancy, Renee lost her job and her boyfriend of three years decided to leave her alone, leaving Renee heartbroken and without income or financial support.
Eventually, Renee and her 12- and 14-year-old sons were evicted from their apartment.
She decided to sleep on the living room floor of her friend's one-bedroom apartment with her sons while looking for resources as she knows she couldn't stay there forever.
She was unable to work due to her condition and felt stuck and helpless. As she tried to find a shelter for her family to live in, many shelters wouldn't allow her sons to stay together with her because they are teenagers.
She would worry about her condition, her sons, and the baby, and whether she could keep a roof above their head every day.
After a week-long search, at eight months pregnant, Renee found Nicholas House and was able to move into the emergency shelter with her family intact.
With all the support and safety she needed, she gave birth to a healthy baby boy, and just four weeks after giving birth, she got a job at Hartsfield-Jackson that allowed her to support her family.
Renee also managed to pay off her debt, secure childcare for her newborn baby and moved with her children into their own apartment.
Renee has decided to volunteer back at Nicholas House to share her story and help uplift and inspire other women in the shelter program.
Renee mentioned that giving back is her way of expressing her gratitude. The volunteers at Nicholas House had made an impact on her life, and she realized that she doesn't have to be ashamed to ask for help. She is teaching her babies how to give back.
Renee's strength and perseverance in her hardship remind people at Nicholas House of the power of a mother's love and the courage she had. They saluted her achievements and are looking forward to seeing her empower other people in her surroundings.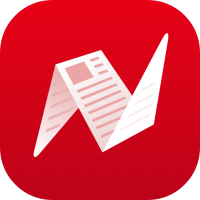 This is original content from NewsBreak's Creator Program. Join today to publish and share your own content.