Hartsfield-Jackson Atlanta International Airport/segd.org
ATLANTA, GA — The Hartsfield-Jackson Atlanta International Airport serves 150 U.S. destinations and 75 international destinations in 50 countries. The Airport serves more than 250,000 passengers daily.
In May 2012, the Airport opened the Maynard H. Jackson Jr. International Terminal to the world and would like to welcome millions of international travelers to Atlanta for decades to come.
In 2011, the Airport had welcome 9.86 million international passengers, and numbers are estimated to grow to 13 million international passengers by 2015.
The new Concourse F, with 12 more gates in addition to the 28 gates on Concourse E, handled most of the international passengers' flight. The 40-gate international air travel complex has reduced demand for the existing facilities, making the airport experience faster and easier for domestic and international passengers.
This cutting-edge, LEED-certified (Leadership in Energy and Environmental Design) facility connects travelers worldwide with 160 U.S. destinations and connected people from the U.S. to nearly 70 destinations in more than 45 countries.
The 1.2 million-square-foot terminal offers travelers several benefits, such as the elimination of the baggage recheck process for Atlanta-bound passengers.
Numerous world-class retail and food and beverage outlets are also available in the international terminal and a separate entrance to the international terminal from the domestic transfer section.
"The Maynard H. Jackson Jr. International Terminal has a focus on efficiency and customer-friendly design, so it will serve our international guests well now and in the future," said Aviation General Manager Louis Miller.
In the International Terminal, Atlanta also showcased world-class art exhibits for international passengers. One of the most-talked-about installations is sure to be "airFIELD," a suspended sculpture by Uebersee that resembles a bird in flight. "Veneers" by Amy Landesberg is another art to see, a vibrant wall of glass and metal that divides the pedestrian corridor between Concourses E and F.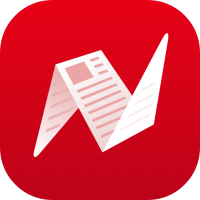 This is original content from NewsBreak's Creator Program. Join today to publish and share your own content.