Richie Grant/atlantafalcons.com
ATLANTA, GA — Rookies can always expect pressure and high expectation from their new team, and rookie safety Richie Grant is no exception.
Grant had his "say cheese" moment on Friday morning after signing his first professional contract with Atlanta's own NFL Franchise. The Falcons' second-round pick in the 2021 NFL draft should've been all smiles at that moment, which is all part of a dream coming true.
There are always several pinch-me moments along this career path. Of course, getting drafted is the first thing. Then came rookie minicamp, when the No. 40 overall selection reported to Flowery Branch for the first time and saw the giant Falcons logo on the side of his new office.
Friday was another massive one, even though he has been practicing with the team for weeks. The Falcons are ready to build their safety position behind Grant after losing Ricardo Allen, Keanu Neal, and Damontae Kazee this offseason.
Putting pen to paper is somewhat of a formality, but the act makes it real. Grant is a professional football player, and everyone can tell below that fact has sunk in, and excitement's written all over his face.
Per The Athletic, new Falcons defensive coordinator Dean Pees loves to get creative with his safeties, and Grant's range on the field probably makes Pees giddy.
The University of Central Florida alumni is a ballhawk that this Falcons defense needs since they are young and rely on veterans like Erik Harris, who suits better as a multi-purpose defensive back, and Duron Harmon, who mostly played a backup safety during his days as a New England Patriot.
Grant's first-round pick pedigree is maybe also a blessing in disguise for Atlanta Falcons' GM, Terry Fontenot. Before Grant, the Falcons already secure their first-round pick in Florida Gators Tight End Kyle Pitts, regarded as one of the best college Tight Ends ever, while also picking a potent Offensive Lineman, Michigan Wolverines' Jalen Mayfield, in the third round.
These rookies will have a daunting task since they play in the tightly-contested National Football Conference South (NFC South) in 2021.
The Tampa Bay Buccaneers, led by Tom Brady, and the New Orleans Saints are still the top dog. Carolina Panthers with Christian McCaffrey will also provide stern opposition for Falcons Grant in the future.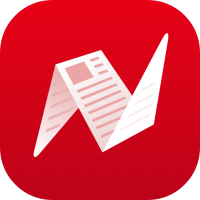 This is original content from NewsBreak's Creator Program. Join today to publish and share your own content.