ATLANTA, GA — The Metropolitan Atlanta Rapid Transit Authority (MARTA) Board of Directors has appointed Collie Greenwood, Deputy General Manager of Operations, to the newly formed Fulton Technology & Energy Enhancement Authority.
Georgia House Bill 762 made the Authority in order to identify, target and relieve specific elements connected to the underdevelopment of technological resources and energy burdens that result in poverty. Thereafter, they built programs to solve them.
The bill recognizes that these drawbacks prevent the development and redevelopment of impoverished pockets of Fulton County, and deny residents the chance for prosperity.
"While Fulton County does have agencies and programs that work to eliminate blight, improve education and workforce resources and alleviate poverty, none of these are designed to provide specific assistance in improving technological and energy resources and reducing the energy burden on residents of these pockets," said Mesha Mainor, sponsor of HB 762 State Representative.
A board of seven members has governed the Authority that serves four-year terms. The members were e appointed by the Fulton County Board of Commissioners as well as agencies that serve Fulton County—such as the Development Authority of Fulton County, the Atlanta Regional Commission, and MARTA.
"MARTA plays an important role providing access to jobs and education for those living at the poverty line, and we take seriously our commitment to energy conservation and technological advancement," said Rita Scott, MARTA Board Chair.
"Collie Greenwood oversees operations at MARTA, and his involvement in zero-emission technology required to launch our new electric buses demonstrates to the board that he is the right fit for this new Authority," added Scott.
Greenwood became part of MARTA in July 2019. He served as Chief of Bus Operations and advanced his position to Deputy General Manager of Operations in January this year.
"I believe technology and energy enhancement play important roles in city-building and improvement and I am honored to join this talented, multi-faceted group in pursuit of such an important, shared mandate," said Greenwood.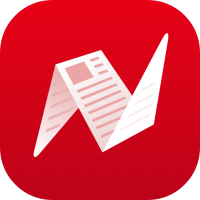 This is original content from NewsBreak's Creator Program. Join today to publish and share your own content.