MACON, ATLANTA, GA — Mercer University's longtime athletic event coordinator Jim Tessmer has recently been honored with the first Bobby Pope Service to Sports Award from the Macon Sports Hall of Fame on June 16
The award was given to acknowledge Tessmer's service, who has worked in the Macon sports community for over 30 years.
For the past 15 years, Tessmer has been working behind the scenes of nearly every single Mercer Athletics event.
As Mercer's athletic event coordinator, Tessmer has a job to ensure all visiting teams and officials are taken care of for sporting events held in the University Center and ensure all athletic events are properly coordinated.
The late Mercer Athletics director Pope was the person who hired Tessmer in 2006 for the position he is holding now. Pope served the Bears for three decades.
Tessmer admitted he still remember the conversation with Pope.
"I asked him why he hired me," Tessmer recalled, "and he says, 'Because you're not moving anywhere. You're gonna be here … I'm tired of hiring people and a year later they leave.'"
Tessmer also explained another reason why Pope recruited him, saying, "You make friends that way and even with the referees and the umpires and officials. We all know what we're doing. We've been there and done that."
In terms of dedication, Tessmer has given his best. For example, when visiting teams and officials get to know him, he also tries to get to know them. This makes the process run more smoothly than if everyone was starting from scratch.
Tessmer admitted he enjoys working at Mercer since everyone works together and understands the need to have different roles or tasks to get the job done.
"The best part of my job is the satisfaction with the teams and officials knowing that we do a good job for them because they know they're going to get a certain standard here every time," he remarked.
Tessmer got into sports team management when he studied economics at Quinnipiac College, now Quinnipiac University, in Connecticut.
After finishing his study, Tessmer mainly worked in minor league baseball. He then moved down South in 1987 to work with the Macon Pirates. Before coming to Mercer, he served the Macon Braves for more than a decade.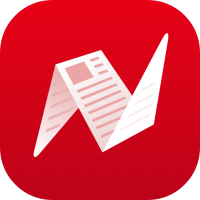 This is original content from NewsBreak's Creator Program. Join today to publish and share your own content.