California has officially re-opened! If you're ready to seek out some fun in the sun, and maybe a little sea exploration, you might want to consider heading to Newport Beach.
California is experiencing an unprecedented heat wave and there is no cooler place to be than catching ocean mist and breezes on the Pacific Ocean.
My family and I descended upon the area to take our first harbor cruise and whale watching trip in nearly 2 years. The lack of parking was definitely a sign that folks were out in mass and that good times were back rolling. After circling 3 times we finally decided to pay to park in a structure as we were running extremely late (because of traffic) for our departure. Oh yea, traffic is back!
Hanging out in Newport Beach, walking along the oceanfront boardwalk was exhilarating and felt encouraging to finally see and be among people happily enjoying the atmosphere- unencumbered by some of the restrictions and precautions of the more than yearlong pandemic we are exiting.
There are many activities and sights along the boardwalk, places to buy snacks, and companies offering various boat rides, and water sport activities. We had tickets for a 2- 2.5-hour whale watching tour. Should you be in Newport Beach area and have time, this is an activity the whole family can enjoy. Especially if you get to see some whales!
The boat was at pretty full capacity- no distancing etc. Many were still wearing a mask when they were not taking selfies or eating. My family felt more comfortable continuing to wear our masks also. There was no vaccine requirement, and we were not asked about any vaccine information in order to board.
The sea waves were a little more rambunctious than my prior trips, but I was unbothered as I tasted my first bit of adventure since being shuttered due to the pandemic.
We observed a lot of Dolphins, and captured exciting footage of them racing alongside the boat as if stampeding. It was awesome to see that happening in real time, but not only seeing the dolphin action, seeing the little kids on the boat watching them and enjoying what may have been their first outing since California re-opened, and since school let out. Seeing them having fun was heartwarming.
The only thing missing were some whales, lol. I have been on that cruise several times and have never seen a whale. This is the first time seeing this many dolphins though, and we also saw sea lions and so it was all still worth it. Very enjoyable and although the tour is 2- 2.5 hours- the time goes so fast -you kind of feel disappointed when you realize it is time to head back.
Now that we are open and are getting to venture out again, you might consider checking out Newport Beach and all the activities it has to offer. I would suggest leaving early and giving yourself plenty of time to arrive, find parking and check in. Then go have some fun!
Newport Beach is a coastal city in southern California, known for its large, boat-filled harbor. Balboa Peninsula has 2 piers, Newport Beach Pier and Balboa Pier, plus the Balboa Fun Zone, an old-school amusement park with a Ferris wheel and ocean views.
'Trip Chic' highlights California day trips that are fun for the whole family!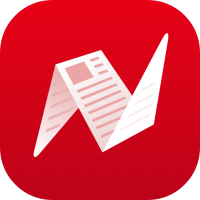 This is original content from NewsBreak's Creator Program. Join today to publish and share your own content.