It's the best ice cream in the area
July is National Ice Cream month, and summertime is the best time for some outstanding ice cream.
If you ask me where my favorite ice cream place is, I would say it's definitely Vincent's Homemade Ice Cream in Mount Holly. Located in the center of Mount Holly on High Street across from a lovely gazebo, you can sit back and enjoy some cool ice cream on a hot day. It reminds you of an old-fashioned ice cream parlor.
Vincent's Homemade Ice Cream was voted "Best Ice Cream Place in Burlington County" every year since 2015.
Vincent Amico is the man behind this delicious homemade ice cream. He been making homemade ice cream for years, starting out in Trenton, and eventually opening a shop in Mount Holly.
Vincent's has some amazing ice cream flavors like Caramel Capuccino, Raspberry Fudge Brownie,Chocolate Peanut Butter and Chocolate Chip Cookie Dough, as well as Vegan flavors like Vegan Strawberry and Vegan Black Raspberry.
I've tried several of the ice cream flavors here. My current favorite is the Coffee Chocolate Chip. First I was impressed by how cold it stayed for a while without melting, Then the flavor, with a smooth coffee taste and thick chocolate chips - it's incredible. It's perfect, not too sweet. I ordered one scoop, and they gave me a generous serving of it.
I'm also excited to see other delicious options on the menu, like banana splits, milkshakes, and mango water ice. I plan on trying some more of their ice cream flavors like Almond Joy and Train Wreck Rum Raisin.
This place is usually busy, and the staff here are kind and helpful. They have a walk up window that kept Vincent's open during Covid 19, but I'm happy to report people are enjoying their ice cream at tables in the shop again.
There is also a bench outside in front, and a sitting area on the side of the place, if you prefer to eat your ice cream outside. There's also a nice gazebo across the street you can sit at.
Vincent's Homemade Gourmet Ice Cream is located at 54 High Street, Mount Holly, NI 08060. Their phone number is (609) 845-3377.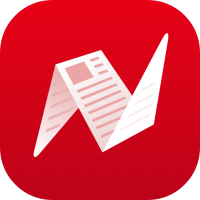 This is original content from NewsBreak's Creator Program. Join today to publish and share your own content.