A neighborhood favorite
Wasabi Japanese Cuisine is my go-to sushi place. I've been coming here for years. In the beginning, I was impressed by their service - they knew me by name. If I were absent for a while, they'd notice.
I've brought most of my friends here for lunch and dinner, because of the ambiance and food. It is a relaxing place to dine. Before the pandemic hit, we always loved to sit in a quiet booth, drink tea, have a bento box or some sushi rolls, and relax. We loved the raised dining room area, where we could watch the sushi chefs creating their masterpieces.
Since the pandemic, both dining areas were closed for a while, but now they've opened one of them back up - and I'm so glad. Note that there is no outside seating available.
They have a large menu and something for every taste. Google reviewers have given Wasabi Japanese Cuisine 4.7 out of 5 stars. Their pricing is reasonable.
My favorite sushi roll there is called the Incredible roll - and it really is incredible. It's shrimp tempura topped with spicy crab meat. The sauce on it is delicious, and the presentation is lovely.
Since I love shrimp tempura, I also enjoy their Cherry Hill rolls. They are shrimp tempura inside with smoked salmon, avocado, and eel sauce. Another favorite is the Out of Control Roll with spicy and crunchy salmon, with tuna, yellowtail, avocado, tobiko, and scallion on the top.
My friend loves to order the Beef Teriyaki dinner box. It comes with shrimp and vegetable tempura, California roll, Shuma, soup, salad, and white or brown rice.
I've had their avocado salad, and miso soup and they are all excellent. Their seafood soup is also flavorful, with shrimp, scallops, crabmeat, and vegetables.
I love edamame for an appetizer. Their dumplings and Spring rolls are delicious too.
If you want a real treat, try their Mochi Ice Cream after dinner, or Ice Cream Tempura. It comes in delicious flavors like Green Tea, Vanilla, Chocolate, Red Bean, and Mango. I love the Red Bean the best. It's delicious and refreshing.
The next time you're craving Japanese, try this place. You'll love it.
Wasabi's Location
Wasabi Japanese Cuisine is located in Mount Laurel off of Ark Road in a shopping plaza. There is plenty of parking available for customers.
Wasabi Japanese Cuisine - Mt Laurel
127 Ark Road, Mt Laurel, NJ 08054. Phone (856) 222-9251,
Their hours are Mon-Thursday 11 AM- 10 PM. Friday 11:30 AM- 10:30 PM, Saturday 12 PM - 10.30 PM, and Sunday 12 PM to 9:30 PM.
A mask is required. The staff wears masks.
They offer dine-in and takeout. Online ordering is available.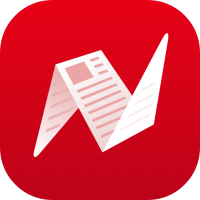 This is original content from NewsBreak's Creator Program. Join today to publish and share your own content.