Delicious Japanese cuisine in Burlington
On a Wednesday evening, my daughter and I visited Jing's Sushi House in Burlington for the first time. It is located at 2532 Mt Holly Road in Burlington. It's hidden away at a small strip mall.
This restaurant came highly recommended by a friend of mine. It also has a 4.6-star rating on google.
We walked through the door and a helpful host seated us right away. We sat in a corner near a flat-screen TV, with the sound off. Soothing music played over the speakers. I liked the vibe in the place.
The menu had a lot of choices on it. My daughter decided to get the Bento Box and a salad, and I chose an avocado salad and Harbor Maki rolls.
The avocado salad was the best I've had in a sushi place. They served the ginger dressing on the side. Each avocado slice was glazed with sweet onion sauce, which made the entire salad absolutely delicious.
I ordered the Harbor Maki rolls. They consisted of Tempura Shrimp, avocado, and cucumber on the inside, and Spicy real crab meat, crunch, and sauce on the outside. They were excellent. The presentation looked nice, and I would definitely order that roll again.
My daughter had the bento box, which was fine. There was a huge selection of different types, but she chose salmon sushi. Her bento box came with salmon sushi, and shrimp shumai, an orange, rice, and harumaki. She said the salmon sushi was excellent, and her favorite part of the meal.
While we ate, we had a clear view of the sushi chefs. They did a great job with the sushi, and I'm looking forward to trying all the different rolls there.
Our server was busy that evening, but our food arrived quickly.
The host was extra helpful and went the extra mile for us. When I asked him what kind of sauce was on the avocado slices in the salad, he found out for me. I had to know because it was delicious, and other places I've gone to, have just put on plain avocado.
We passed on dessert because we were both full. On the menu, it says that one of the desserts they offer is mochi ice cream, which I love. I'll save room for some on the next visit.
At the end of the meal, they surprised us with a scratch-off coupon. We won a dollar off on our next meal there. I thought that was a nice touch.
Jing's Sushi House's website is www.jingsushihouse.com. You can order online.
They are located at 2532 Mt Holly Road in Burlington. Their phone number is (and 609) 531-6684 and (609) 526-4571.
They offer dine-in and takeout. We wore masks but took them off at our table to eat. We were at a comfortable social distance from other patrons.
They are closed on Monday. Their hours are Tuesday-Thursday 11 AM-10 PM. Friday from 11 Am to 10:30 PM, Saturday from 11:30 AM - 10:30 PM, and Sunday 12:30 PM - 9:30 PM.
Check them out for some great and affordable sushi.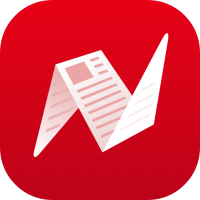 This is original content from NewsBreak's Creator Program. Join today to publish and share your own content.