Bring the whole family to see some incredible aircraft
Looking for a fun place to bring your children?
My family and I visited the Steven F. Udvar-Hazy Center this month and it was a memorable trip for all.
Located in Chantilly, Va, there is something for all ages at the center.
The center is the Smithsonian National Air and Space Museum annex, and it has an amazing display of aircraft.
Here you can see the Apollo 11 command module Columbia, Space Shuttle Discovery, SR-71 Blackbird, Enola Gay, rockets and missiles, and airplanes of all kinds. You can check out the list of items on display.
We arrived with our family in the early afternoon after reserving tickets to the museum. It cost $15 to park there. We were a party of 2 adults and four children ages 10, 7, 4, and 2.
All four children were fascinated with the museum. Our two-year-old in our group was enthralled by the planes and helicopters and walked around pointing up in the air and shouting in excitement the names of everything he saw.
Our seven-year-old wanted to read every plaque at every attraction - and she did. She especially loved reading the plaque on the display about Charles Lindbergh.

The four-year-old and I were excited to see the space aircraft. There were space suits, lunar modules, and all kinds of aircraft.
The 10-year-old couldn't wait to try the Neapolitan flavored astronaut ice cream. Everyone loved it.

If you are thinking of visiting the museum, be sure to reserve free timed entry passes before you go. Masks are required inside.

History buffs and aviation aficionados will love this place. There is a lot of aviation history here, and enough exhibits to keep you busy all day.
We spent a couple of hours roaming around the place, and the children were engaged the entire time, running up to exhibits with excitement. The girls loved the astronaut suits.
At the end of the day, we visited the gift shop. There are all kinds of fun gifts in the gift shop, ranging from lego sets to magnets, crystal growing kits, and books.
What an incredible way to spend a family day. It's a fun and educational place for all ages, and your children will have a good time.
The Steven F. Udvar-Hazy Center
14390 Air and Space Museum Parkway, Chantilly, VA 20151
(703) 572- 4118.
Hours are 10 AM -5.30 PM.
airandspace.si.edu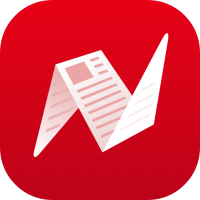 This is original content from NewsBreak's Creator Program. Join today to publish and share your own content.