An authentic Italian dining experience
We spent a fun Tuesday evening out for a family member's birthday at Piero's Corner in Herndon, Va. It turned out to be the best choice for a memorable occasion. If you are looking for some delicious and authentic Italian food nearby, this is your place to go.
Piero's corner is headed by Chef Gian Piero Mazzi, a native of Cinque Terre of Italy. He opened the restaurant in 2003. Piero's Corner is a much-loved neighborhood Italian restaurant with loyal patrons. There is something for everyone on their menu. The restaurant offers daily specials, wine and crafted drinks.
We decided to eat outside for social distancing reasons. It was a lovely evening. We were a large party of 10, including 5 small children. Yet the serving staff treated us all like VIPS. They were attentive and brought us our dishes with a smile.
I'm of Italian descent and have traveled to Italy. The food at this ristorante was as good as I remembered in Italy. It was delicious and authentic.
We started with a tasty side salad called Insalata Romana e Pancetta. I loved the combination of ingredients. It featured romaine lettuce topped with crunchy croutons, pecorino, and crispy pancetta, and topped with anchovies.
My daughter ordered us the calamari appetizer called Calamari Fritti. They gave us a generous portion. It was deep-fried, paired with a spicy marinara sauce. The people at my party loved it. The plate was emptied within a few minutes.
My son ordered the mussels. They were also served in a generous portion and everyone loved them. They were a great accompaniment to our meal.
For my entree, I ordered the Oscar. They served me a good-sized portion of chicken breasts with crab meat and melted provolone. The dish came with asparagus and spaghetti squash and garlic spinach. It was cooked to perfection, and the presentation on the plate looked lovely. It is now one of my favorite dishes.
The children at our party were pleased with their freshly-made pasta dishes. One ordered the ravioli and loved it.
My daughter ordered the lobster risotto pictured above.
The outdoor seating there was nothing spectacular - your view is the parking lot - but the food more than made up for it. We enjoyed the fresh air and were treated to a spectacular sunset that evening. The majority of diners chose to eat inside the restaurant, and it is a popular place, even on a Tuesday night.
When you plan to attend, if you have a party of 6 or more, reservations are recommended.
For those who want a private area to dine, the restaurant features a private dining room for family events and special occasions.
They have a wonderful catering menu with numerous choices. They cater for graduations, office parties, and more. The next time you need delicious Italian food for your occasion, check them out.
They take social distancing seriously here. The staff wears masks and gloves. They sanitize between customers. Hand sanitizer is available. Customers can pay with contactless payments.
Piero's corner offers Delivery, takeout, and curbside pickup. Online ordering is easy.
You can contact Piero's Corner at Gian@pieroscorner.com. They are located at 13340 Franklin Farm Rd, Herndon, VA 20171. Their phone number is 703-707-6400.
Their hours are Monday-Thursday 11:30 am - 9 pm
Friday & Saturday  11:30 am -10 pm
Sunday  11 am - 9 pm
My family gave this place a thumbs up. And we look forward to dining there again. We can't wait to try the other appetizing dishes on the menu.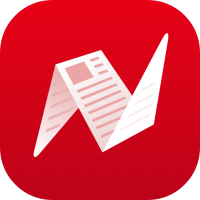 This is original content from NewsBreak's Creator Program. Join today to publish and share your own content.