If you haven't yet got your vaccine in St. Louis, you are going to be encouraged by leaders that now is the right time to roll up your sleeves and get it. There is growing concern that the delta variant of COVID-19 ravaging some rural areas of Missouri is making its way to the state's most populated region.
St. Louis County recently announced the new "Sleeves Up STL" initiative. This specific program seeks to enlist beauty salons and barbershops in the area to provide vaccine information to customers and encourage them to get inoculated. I must admit that the timing of this is very interesting, as this new program comes right after the "Shots at the shop" initiative that was released in June. The Shots at the Shop initiative is a collaboration between the Black Coalition Against COVID, SheaMoisture, the University of Maryland Center for Health Equity and the Biden Administration to increase COVID-19 vaccine awareness, education and engagement. (Source) With that specific program up to 1,000 barbershops and beauty salons across the country will receive a $1,000 grant from SheaMoisture to participate in the initiative.
Gift cards are another option that is going to be used as an enticement to get vaccinated. St. Louis aldermen have endorsed a plan which would provide prepaid debit cards with values of up to $100 to individuals who get the vaccine. The funding for this program will come from nearly $500 million in funding from the U.S. Federal Government the City of St. Louis will receive for pandemic relief. The fast spread of the delta variant has led to a spike in new cases and hospitalizations in parts of northern and southwestern Missouri.
Why Many People Are Not Getting Vaccinated
Lack of access is one of the primary reasons people are not getting the vaccine. According to the Kaiser Family Foundation's surveys, about 4 percent of Americans intend to get the vaccine as soon as possible but haven't yet. Another 12 percent of individuals are waiting to see how effective the vaccines are and there is always concerns about the side effects. For some individuals, the side effects could mean taking off work, which presents another set of challenges.
Many individuals do not see the coronavirus as a serious threat. In some cases, these individuals are young, and they perceive that the virus isn't as deadly for them as it is for older groups. In addition, many Republicans believe that the coronavirus wasn't a big deal and that Democrats, experts, and journalists have exaggerated its risk.
Have you been vaccinated? If not, do you plan on getting vaccinated? Thanks for sharing your thoughts.
Follow me to see more articles like this.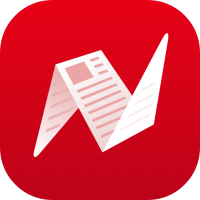 ...
This is original content from NewsBreak's Creator Program. Join today to publish and share your own content.