Larry Rhines from Collinsville, Illinois recently admitted that he committed armed robbery, or attempted robbery, of five businesses in the St. Louis area during 2019.
Rhines recently pleaded guilty in U.S. District Court in St. Louis via Zoom to five robbery charges and five gun charges.
Rhines and co-defendants robbed (or attempted to rob) the following St. Louis businesses:
The Mack Bar and Grill in Southampton on Jan. 9, 2019. Rhines and two others took money and property from the bar, patrons and an employee, Assistant U.S. Attorney Cassandra Wiemken said during Tuesday's hearing.
On February 9th, 2019 a Jimmy John's in Lindenwood Park At this time, cash was removed from the safe by the robbers.
On February 17th, 2019, a Subway restaurant in the Grove. Rhines and another man took money from the cash register when an employee said she didn't have access to the safe.
On March 18th, 2019 a Panda Express in Southampton. Rhines and two other men fled after an alarm went off as they were trying to get into the safe.
On March 21st, 2019, a Sprint store in St. Louis Hills. Rhines and two others stole iPhones and Apple watches and cash from the register.
Records state that Rhines still is facing federal charges in Illinois accusing him and two others of robbing three stores in Illinois in March 2019. The first being a Sprint store in Fairview Heights. The second being a Marco's Pizza in Collinsville. Lastly, for robbing a GCS Credit Union in Collinsville.
Court records show Johnson has a hearing July 22 to change his not guilty plea in the Missouri robberies. The case against Moore in federal court is pending. If convicted of all charges, Rhines could be facing decades in prison. The conspiracy charge and individual armed robbery counts each carry a 20-year maximum term of imprisonment. Using a firearm in furtherance of the robberies carries a mandatory minimum sentence of seven years and is punishable by as much as life imprisonment, which must ordered to run consecutively to any other sentence imposed.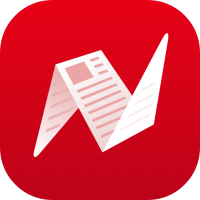 This is original content from NewsBreak's Creator Program. Join today to publish and share your own content.