Want a break from the city life? Maybe you're just ready to spend some time outdoors soaking up nature instead of spending so much time inside of buildings. Here's some good news: there are three great outdoor destinations you can visit near St. Louis.
Katy Trail State Park
Katy Trail State Park is the longest developed rail-trail in the country. Whether you are a bicyclist, walker, equestrian, nature lover or history buff, you're sure to enjoy Katy Trail State Park. The park is built on the former corridor of the Missouri-Kansas-Texas Railroad and runs between Clinton and Machens with 26 trailheads. There are also four fully restored railroad depots on the trail. Trail users have the opportunity to wind through some of the most scenic areas of the state with the majority of the trail closely following the Missouri River. The park winds through the small towns that once thrived along the railroad corridor and reflect the rich heritage of Missouri.
Great biking, very nice reception from all people. Fun time. Trail is pretty much flat with a few uphills but not very many. Lot of places to stop. We parked our car in the casino in St. Charles (let the desk know) and they said that was fine. Gone for 6 days. Came back and picked up our car. JMR829
Mastodon State Historic Site
Mastodon State Historic Site contains an important archaeological and paleontological site: the Kimmswick Bone Bed. Here, scientists discovered the first solid evidence of the coexistence of humans and the American mastodon in eastern North America. The site offers three trails, including one that leads to the site where the bones and artifacts were found. The park also offers areas for having picnics, a playground and a wildflower garden. The wildflower garden often attracts birds and butterflies. For more info on the Mastodon State Historic Site, click here.
St. Louis Riverfront Trail
St. Louis Riverfront Trail is a 10.6 mile trail located near St. Louis. This trail features a river and is good for all skill levels. The trail is primarily used for walking, running, and road biking and is best used from March until November. You can even have dogs on this trail but they must be on a leash.
Great ride that feels removed from the city but still very accessible. Near the beginning it will be very industrial but about 6 miles in you get better views of the river. Bike over the bridge into Illinois to get a nice view of the Mississippi. Path was well maintained and it wasn't busy at all. Emma Greenfield
All three of these options give you a nice outdoor option near St. Louis. Have you visited any of these locations?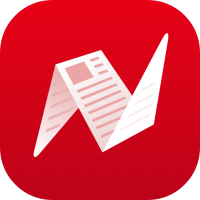 This is original content from NewsBreak's Creator Program. Join today to publish and share your own content.