No matter what kind of creative work you do, it is really common to feel very pressed for time. Between work, family, church, and other commitments in St. Louis, you probably lead a hectic life.
One of the best ways to grow your creativity is to spend time reading. We all know that, but it can be a challenge to make time to read more books.
Today I'd like to share with your five practical tips for reading more books. I practice all of these on a regular basis, and they enable me to read around 3 books per month.
That is not a lot of books compared to many people. However, 36 books per year is nothing to sneeze at! Before we dive into some practical steps, I need to mention the power of visiting the bookstore. I shared three of my favorite bookstores here in this post.
Here are five practical tips for reading more books:
1. Take a book with you wherever you go. I almost always have a book with me. If I'm going to the DMV, the dentist, the doctor's office, a meeting, or pretty much anywhere else, I take a book.
I don't read a lot of ebooks, so I almost always have a print book with me. I have even been known to take a book with me to a baseball game!
2. Use spare moments to read. When you are waiting for a meeting, waiting for someone, or just have a few minutes to kill, don't play on your phone. Use those few minutes to read.
You will be surprised how many "little crevices" of time you have during the day. You don't need to block out a huge amount of reading time each day--just use those little moments you are already wasting.
3. Listen to audiobooks. I spend about an hour in the car each day commuting to work. Most of that time is spent listening to podcasts and audiobooks. If you listen to a 10-hour audiobook, you can knock this out in just 2 weeks. For audiobooks, I recommend using Audible.
4. Buy books. This may sound simple, but the more books you buy, the more likely you will be to read them.
5. Make reading a part of your daily routine. In addition to reading in little chunks throughout the day, I spend 15-20 minutes each morning reading 10 pages each from a couple of books. One is a devotional book, and the other is a business book.
If you read just 10 pages per day, you can finish a 300-page book in a month.
Following these guidelines, here is how you could easily squeeze in just 30 minutes of reading every day:
10 minutes in the morning before work or school
10 minutes in the car listening to an audiobook
10 minutes during lunch, or between meetings/appointments
That's a total of 30 minutes every day, without adding anything radical to your schedule.. If you do this 5 days a week, that is the equivalent of 150 pages per week. That comes out to 2 books per month, or 24 books per year!
If you'd like a great starting point, here are five books that I recommend absolutely everyone read. These books can really change your life.
This is the power of small, incremental changes. I encourage you to take just a little bit of time every day to read. Give it a try this week, and see how it will begin to change your life!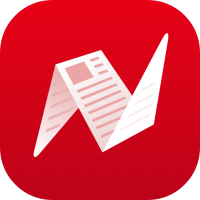 This is original content from NewsBreak's Creator Program. Join today to publish and share your own content.