Looking for some free events to do this summer? You're in luck! I've got three fun events to enjoy out in the warm summer sun.
When was the last time you visited this national monument? Or, maybe you've never actually visited it other than driving by. Both you and the kids won't forget the trip to the center of the region on the Mississippi River. Plus, the museum under the Arch was updated just a few years ago, so it's even more fun. There are some COVID protocols like limited tram rides to the top. But here's the key to consider: you don't need to go all the way up to enjoy this wonderful destination. You can visit during the day or even come at sundown for spectacular photo opportunities.
This park was very clean and nice. We enjoyed just walking around and exploring the scenery. The trail off to the left of the arch took us to the stone and brick train tracks and Metro track bridge over the river - it was very cool and beautiful. It gave off serious Harry Potter vibes! Kylie K.
This might just be the most "Instagram-worthy" park in the city. Malcolm W. Martin Memorial park sits directly across from the Gateway Arch in Illinois. Make sure you schedule your visit to coordinate with the Gateway Geyser. Every day at noon for ten minutes water erupts daily. It's an amazing site to behold. This takes place from Memorial Day through Labor Day.
The St. Louis Zoo is one of the best zoos in the nation is located in Forest Park. And, believe it or not, admission is totally free. Even if it's a rainy day or if it is really warm outside, you can check out Lakeside Crossing which features variety of food services, and shopping destinations. There is even a grassy plaza where you can relax and sit for a while. This area also features Caribbean Cove, a shallow touch-pool underneath a large pavilion which features features cownose rays, southern stringrays, bonnethead sharks and bamboo sharks. It's important to note that you don't want to forget to make an online reservation before going. That's the key.
We had perhaps our best zoo experience ever. It was a cloudy day and cooler. Almost every animal was out and active. The grizzly bear in the water entertained the kids for a long time. One of the gorillas turned around and slapped the glass giving everyone a scare and then a laugh. I love how the zoo is laid out to make a giant oval. R, Vance
Have you tried each of these activities? If so, what else would you recommend in town?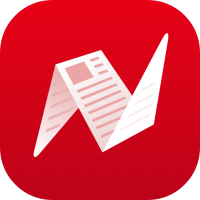 This is original content from NewsBreak's Creator Program. Join today to publish and share your own content.