Photo by Nick Morrison on Unsplash
I'm thrilled to bring you this conversation with San Joaquin resident Terry Stafford. Terry is an award-winning author who has written four novels. Terry is also an editor, and in fact, he recently edited a book I ghostwrote for a client. He did an amazing job.
Terry has a background in the US Navy, and also with NASA as a project manager. Based on his experience in project management, Terry saw how his experience in that field could bring order out of creative chaos in his own writing life. He strongly believes that leadership principles can be taught through story, which is what we're here to talk about today.
I recently spoke with Terry, and here is a portion of that conversation. My questions are in bold.
Do you think we learn differently through stories than we do through nonfiction content or speeches, lectures?
Terry said that he thinks stories are more engaging. And it kind of hits all the senses. People learn visually. And they can see what's happening in the story. If the story is told well, then you have the auditory learners who can hear the story. And they're listening to the storyteller's voice and how all that works. And then the kinesthetic learners, they learn from feeling. They get their fields from the story, you know, the story. And so it kind of hits all the senses. You want to learn what comes next in the story, what the moral of the story is, and you can kind of shape those stories to get right to the point of what you're trying to teach or, you know, the point you're trying to make.
I know you are working on a book about project management for writers. What is that book going to be about? And how could writers benefit from it?
I'm actually releasing the book on May 4th. The book is about the actual writing practice. And it's it's not a book about how to get how to get a book published, there are plenty of those out there. This book is more about how to set up your writing practice at home, what do you do day in and day out? To get a book written? And who are the experts you need to depend on? How do you set up a team? How do you set up a schedule? How do you set up a book proposal? And you know, even even if you're not going to get traditionally published? Or or look for an agent, it's still a good idea to write a book proposal, it doesn't need to be as pretty as one you would give to an agent. But there are a lot of questions in the typical book proposal that you need to answer any way to write that book. And you know why you're going to write it and you know who else who else has written on the topic and you know how yours is different just things you need to think through.
I cannot wait to read this book because I think it's going to help a whole lot of writers and a lot of different genres. I'm really glad you've tackled this.
Yeah, I'm looking forward to getting it out there. And like I said, I was I was thinking about all those people. And we, you know, we've, everybody's been told you need to write a book, or, you know, you, you sat at the Thanksgiving table saying, "I need to write a book." Everybody has all those stories in their head. But it often comes down to I don't know where to start. Even if you do start, the question comes up, what do I do next? You know, I'm, I'm three quarters of the way through this draft. And I don't even know what to do with it, you know, but what do I do next? So it's, you know, hopefully, this book will address those, those people get more people writing books, that's what I want to do.
Now, you also offer some services to writers, which I have done because you get it to my last client book, you did a phenomenal job. And I've already been singing your praises to a number of other people as well. So can you talk about what what services you offer to writers and how they can get in touch with you to learn more about that?
Sure. And thank you for that. I appreciate it. You, you you write wonderfully, that was a great book. Oh, yeah, I do. I do editing. That's, that's what I do. Mostly, I also do coaching and consulting, I just entered a consulting agreement with an author where he's not quite ready for an editor, but he just wants help, you know, getting getting his book put together and how to write it, and, you know, set up his systems and all that. So I'm perfectly happy to consult in that area. You can get ahold of me through my website, if you like.
Terry shares how he explores leadership through his novels, as well as his process for crafting a story. He also talks about writing habits, the writing tools he uses, and much more. You can connect with Terry on his website. Thanks so much to Terry for taking the time to chat with me.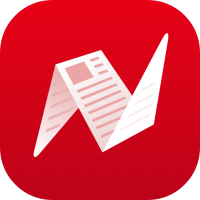 San Joaquin Valley