Photo by Quarto potere (Creative Commons)
Citizen Kane is universally recognized as one of the greatest films of all time. Orson Welles and his collaborators created a masterpiece that was well ahead of its time in storytelling, cinematography, and special effects. Yet for all its achievements, it's one of the saddest movies ever made.
The film tells the story of Charles Foster Kane, a wealthy businessman who began his career with good intentions. But as time passes, he tries to control everyone around him. In the end, he dies alone with a mansion full of treasures and a heart full of bitterness and regret.
Kane's onetime friend Jed Leeland summarizes the theme of the movie: "That's all he ever wanted out of life, was love. That's the tragedy of Charles Foster Kane. You see, he just didn't have any to give."[i]
Let me ask you a simple but profound question. Do you love the people you serve?
Love means doing what's best for others. The greatest way you can love others through your creative work is to make the best art possible. Love isn't a feeling. It's an action you demonstrate by serving others well with your art.
Serving others out of love isn't a burden. It's a joy. It's the most fulfilling thing imaginable because you're not only sharing your art. You're also sharing God's love. We are God's vessels, and he will work through our creative gifts if we let him.
Henri Nouwen put it this way: "We are not the healers, we are not the reconcilers, we are not the givers of life. We are sinful, broken, vulnerable people who need as much care as anyone we care for. The mystery of ministry is that we have been chosen to make our own limited and very conditional love the gateway for the unlimited and unconditional love of God."[ii]
When you use your God-given creative gifts, it's more than art. It's a ministry. You don't have to work at a church to be a minister. In fact, the word "ministry" just means "service." We're serving others with our art in the name of Jesus.
Love means that we stop seeing people as customers or clients. We see them as people to love and serve.
How do we show our love by serving others?
We serve by being compassionate.
We serve by being excellent.
We serve by being persistent.
We serve by being disciplined.
We serve by being humble.
We serve by being faithful.
We serve by being generous.
These qualities are action-oriented. The best way you can love others as an artist of faith is not just to talk about it, but to do it. When your art comes from a place of love, you not only serve God well. You also serve the people he loves.
You and I must avoid the tragic example of Charles Foster Kane, who couldn't receive love because he didn't have any to give. When we serve out of the depths of God's love, there's more than enough to go around.
Questions for Reflection
1. Have you ever thought about making great art as a way to show your love for others? Do you feel you have love to give through your art?
2. How are you currently serving others with your art?
3. Do you think of your art as a ministry? Why or why not?
4. Is it hard to see your clients and customers as people to love and serve? What would change if you began to look at them that way?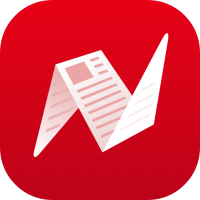 [i] Herman J. Mankiewicz and Orson Welles, Citizen Kane, directed by Orson Welles (1941; Burbank, CA: Warner Bros., 2011), DVD.
[ii] Henri Nouwen, In the Name of Jesus: Reflections on Christian Leadership (New York: The Crossroad Publishing Company, 1992), 43-44.