Tickets are selling fast for a new upcoming food and wine event in the Charlotte area called The BayHaven Food & Wine Festival. Titled "The Renaissance," this culinary treat celebrates Black culinary foods, excellence and experts. Its founders, Chef Greg Collier and Subrina Collier of Leah & Louise, seek to educate the public about Black foods and hospitality career paths and help create new opportunities in the hospitality industry for Black culinary creatives.
After participating in and visiting several other festivals, the Colliers realized that Black culinary creatives were severely underrepresented and marginalized and treated in a token fashion. Inspired by the Harlem Renaissance, they decided that Black food and culinary talent needed more representation. They believe that now is the perfect time to spread awareness about Black culinary creatives and the rich history of Black foods in America in a setting devoted to the Black experience.
As Chef Greg explained in a message on his Instagram account, "After years of feeling tokenized at culinary festivals, we've decided to create our own path. The BayHaven Food and Wine Festival is for us and for every other marginalized Black chef, mixologist and creative out there. Everything we do, we do for the culture."
The Colliers have planned the three-day festival to take place on the 76-acre, historic Camp North End campus over the weekend of October 22 to 24. They've arranged for more than 60 chefs, distillers, farmers and other hospitality experts to participate and share their experiences, knowledge and culinary delights.
As Chef Greg further explained in a separate post, "I think it's time for us to start celebrating Black culture in a way that's not the secondary part of the conversation, but the actual whole point of the thing. Like, you can't talk about Southern food unless you talk about Black food. So, I think it's important to have a specific Black food and wine festival so you can talk specifically about the history through our lens and not with us on the side."
Although Black culinary creatives have always played an important role in the development of a wide range of Southern food experiences and crafted some of America's most iconic dishes, they've rarely received the credit their due for their contributions. With a new awareness of racial injustice and discussions about inclusion taking place across the country, many black people have started to reevaluate the cultural history of the United States. Black chefs and other culinary creatives have decided to make the most of this important moment in history to demand more exposure in an industry that often excludes minorities and makes them struggle harder than their counterparts to achieve long-term success.
At the time of this publication, expert participants include Mixologist Justin Hazelton, the director of Leah & Louise's bar program; Lindsey Williams, the owner and operator of Davidson Wine Co.; Atlanta Chef Todd Richards of Lake & Oak Neighborhood BBQ and Soul: Food & Culture; and Chef Tiffany Derry of Roots Chicken Shak, Roots Southern Table and DerryWear. Participants plan to offer food and drink samples, full course meals and classes. Vendors, painters and other artists will also give event goers opportunities to learn more about Black art and music.
On Friday, October, 22, the BayHaven Food & Wine Festival kicks off with an outdoor Chuck Wagon Carnival from 11 a.m. to 3 p.m. EDT. This family-friendly start to the day features Queen City and other Black-owned food trucks, merchandise vendors and a Ferris wheel. Parking is free everywhere on the campus. Children 12 years and younger don't need a ticket for admission. At 6:30 p.m., adults over age 21 who pre-purchased tickets receive a sumptuous, multi-course meal at a special event designed to honor entertainer and civil rights activist Josephine Baker called the Black Stork Dinner.
On Saturday, October 23, event goers can explore educational and entertainment areas and treat their taste buds at the Cotton Club Tasting Tent, Chef Keith Rhodes Class, Mixology Class, Giggle Water Wine Class and Chef Joya Vegan Class, Black TriAngle Art Summit and Harlem Nights Dinner. The Black TriAngle Arts Summit offers a special immersive experience that brings together "chefs, painters, and singers all in one place." The Harlem Nights Dinner is an eight-course meal that honors the iconic 1989 movie "Harlem Nights."
Before the festival closes on Sunday night, eventgoers receive two last opportunities to sample the best of Black foods and art. The Savoy Jazz Brunch, an event for the whole family that features chef-crafted dishes, specialty wine and a jazz ensemble, starts at noon. The Front Porch Pickin', a casual outdoor BBQ, offers samples of meats and side dishes from all of the weekend's culinary talents starting at 5 p.m.
For more information, including an updated list of talent and vendors, ticket availability and schedule changes, visit the BayHaven Food & Wine Festival's website at www.bayhavenfoodandwine.com.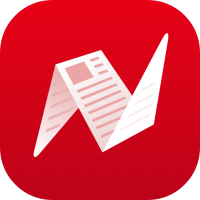 This is original content from NewsBreak's Creator Program