We hear from the White House that they are "surprised" by the rapid success the Taliban is having reconquering Afghanistan. No doubt, their capturing the Afghani capital will lead to the death of thousands, perhaps hundreds of thousands of Afghani citizens.
We can question our government's motives for these precipitous decisions and be confused at the apparent disregard for others' lives. We could try to blame the coming slaughter on incompetence or just plain stupidity, but we will never come to a clear understanding of the chess board as it is set until we understand the true motivations behind these decisions.
The American Left sees (and always has seen) American military spending as unnecessary. In fact, the average Leftist hates the American military because it supports American capitalism and its citizens' freedoms. Neither of which pillars of America are required after a Marxist/Leninist government has been established. If our troops are recalled and hostilities and nation building all cease, the huge budget (and it IS a huge budget) would no longer be needed and those funds could be reallocated into programs supporting socialist and communist ideals.
I believe that if the troops are recalled, there will only be a short period of time before the American Left begins a campaign calling for the defunding of the military. We have all witnessed the raging success of defunding police departments in our major cities. Crime is down. Rape is down. Robberies are down. Assaults are down. Prosecutions are down and we have released thousands of hardened criminals back onto our streets!
Wow!
That worked great, didn't it?
When our State Department spokesman says he is "surprised" by the Taliban's successes, you know he is lying.
When the Biden administration says they feel compassion and sorrow for all of the women and girls that will be subjugated or die, they are lying.
They know full well what is going to happen as soon as we pull out of Afghanistan.
These Afghanis are all being happily sacrificed to an ideology dedicated to weakening and destroying America with the ultimate goal of wiping out the American military.
When we refused to attack the Chinese backed North Vietnamese across artificial and geographical borders and then announced our immediate departure from the country of South Vietnam, Charlie stormed across that border and killed a conservative figure of 100,000 South Vietnamese. It was said at the time the State Department was "surprised" at the rapidity with which the country had collapsed. Leftists then, as now, hated the American military and wholeheartedly wanted to embarrass, humiliate, and weaken our armed services.
When Obama was President, he removed military aid for Georgia, Poland, Czechoslovakia, and the Ukraine. We have yet to see the death totals for those countries' losses. The same administration pulled our forces from Iraq "date certain" and Islamic militants (ISIS) overran the country in weeks, resulting in a civilian bloodbath necessitating a second invasion of territories we had already well watered with American blood. The Obama State Department was again "surprised" at how quickly the Iraqi government had been rolled up and overtaken. Make no mistake, the Obama administration hated the United States military and wanted to embarrass them just like in Viet Nam. Public outcry fueled the return and subsequent retaking of Iraq. Had it been left up to the Obama Leftists, Iraq would have burned to the ground and the defund the military chant would have been started immediatly.
The "surprised" look on their faces is an insult to our collective intelligence. These are supposed to be diplomatic professionals and experts and we cannot question their policies because of their credentials. We certainly can't let folks like President Trump decide diplomatic questions on his own. It could mean WAR! (Just like moving the Israeli embassy to Jerusalem would surely bring war.)
Did these experts who are now so "surprised" suspect what was waiting in the wings after abandoning Afghanistan? Of course, they did. They planned it that way and don't really care who dies in the process. This is about ideology.
Did they not have imagination enough to even guess this would be the result of announcing our troop withdrawal? Of course, they did but they don't care. The end goal is the object of all this "investment" in someone else's spilt blood and tragedy.
When they moved the troops out, why did they not have them on local stand-by for just such an emergency? They don't care, that's why.
Why did it take so long to redirect our forces in response to the Taliban's aggression? They don't care about those people, that's why.
Did they instead believe the death of innumerable Afghanis was a fair price in order to defund the defense of the country, a desire they have held for decades, so they could redirect those dollars into welfare and social programs?
Yes, they did.
It makes one think perhaps this crop of university educated experts, all graduated from prestigious communist inspired institutions, have produced the same results seen daily, blathering on television about the Covid crisis. Their product is hot air. Their policies produce ruin, sorrow, and a weakening of the country. Those same schools produced the "surprised experts" who have denied the facts for months and brought us such raving successes as our Southern Border Crisis too.
It would seem a regular person would be judged a fool if he believed any policy proposed by Leftists could be anything but a disaster. Similarly, were they to believe any feigned "surprise", "sorrow" or "compassion" expressed by this group of snakes. (No offence to any actual snakes in the audience.), they would also be deemed fools.
The Left has always used distraction and dissemblance in order to achieve its goals.
Remember you heard it here first, DEFUND THE MILITARY.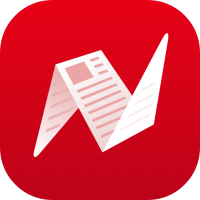 This is original content from NewsBreak's Creator Program. Join today to publish and share your own content.