Many United States industrial and consumer products are required by law to meet safety standards before they reach the market. In most instances, these regulations are promulgated by Federal bureaucracies like OSHA (Occupational, Safety and Health Administration) are often prompted by multiple workplace accidents, injuries or deaths, necessitating regulation implementation brought on by public outcry. ANSI (American National Standards Institute) works in conjunction with regulatory agencies like OSHA to establish minimum quality and performance standards of products and equipment, along with scientific testing procedures to be used industrywide.
Safety shoes are required to meet national standards for foot covering and crush protection.
Hearing protection is required to meet scientifically reproducible standards for reduction of loud noises in order to protect the wearer from hearing damage.
In the mining industry there is even a specific regulatory body MISHA (Mining, Industrial Safety and Health Administration) establishing equipment and personal protection performance standards. There are regulations covering safety shoes, hearing protection, flame retardant clothing, and eye protection.
Many times, a single product is tested under multiple standards In order to market "safety glasses", a manufacturer must not only meet impact testing standards, but UVA and UVB filtration and coverage of the eye itself.
Here we are, working on two years of dealing with the ChiCom Flu pandemic and the CDC is once again changing its horse mid-stream by requiring even fully vaccinated persons to wear masks in crowded public venues.
While many folks get wrapped around the axle when seeing a person's mouth uncovered, it strikes me as strange that a neck gaiter, cheesy bandana, or a mask of virtually any construction material or country of origin seems to be perfectly acceptable to this same crowd!
How can we be so concerned with "following the science" and require people to "wear a mask" and yet have no mask standards whatsoever?
I understand that in the beginning anything was better than nothing. Heck, at first even the Medical Methuselah and Font of All Scientific Wisdom, Fauci told everyone that a mask was NOT an effective prophylactic tool! At the time, I believe he opined this way because he knew there was no way for the average Joe or Jane to obtain masks of decent protective quality in time to be of any use. We are nearly two years out now and I would have thought that by now some sort of minimum standards for face coverings would have been established.
But no, we still have persons showing up in public, wearing filthy, rat-chewed bandanas of Chinese manufacture pretending to be protecting themselves and others (while complying with mandates).
I am a simple man, and as such would love for some supposed "scientist" to explain how a $4 pair of safety glasses can be required to be classified under federal regulations and a supposed lifesaving/critical piece of personal protective gear face mask can be accepted with no qualifications whatsoever?
Somebody, please, 'splain it to me…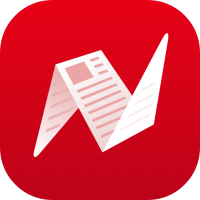 This is original content from NewsBreak's Creator Program. Join today to publish and share your own content.