We all want to be noticed for our hard work and dedication in the workplace, but sometimes we are so busy trying to do a good job that we forget about what it is like on the other side of the desk. Whether you have been at your company for 10 years or just started last week, these habits can make you stand out from your peers.
Employers are always looking for qualified candidates to fill open positions. With the current market, it isn't easy to find a willing and able candidate to work full time. It's no wonder why they are so picky with who they hire.
There are many habits that you can cultivate to make yourself more valuable at work. Some of these include learning new skills, developing a positive attitude, and being an active listener.
Learn about all the different ways that you can make yourself more valuable at work in this article. These simple habits can help boost your productivity and creativity - two things employers are always looking for in their employees.
1. Be on time 
It's a simple equation. On-time, people do more work, get paid more, and have better relationships with their coworkers.
You might be thinking, "but I'm not paid by the hour." This may be true, but being on time is important for a variety of reasons. Being late can make you look unreliable or unprofessional when arriving at work with unattended tasks requiring your attention.
It's also frustrating and stressful if you're in meetings where everyone is on time, and you're the only one who is late. If your employer has a cutoff when employees can work remotely (such as from home), being late might result in that opportunity slipping through your fingers.
2. Dress appropriately for the occasion 
If you want to make yourself more valuable at work, it is important to dress appropriately for the occasion. Some people might think that dressing up is just for going out on the weekends or special occasions, but looking good can actually be a way to boost your confidence and show that you take pride in your appearance.
When you are well-dressed, it shows that you care about yourself and your career because most people wouldn't spend their time putting together an outfit if they didn't care about how they looked. This is a way to show your manager, co-workers, and clients that you are serious about the work that you do.
Additionally, dressing professionally shows respect for those around you at work. If they don't see your phone or laptop as priorities in life, this will reflect how dedicated they believe you are doing good work.
3. Speak up and offer your opinion when appropriate 
"I have to speak up and offer my opinion at work more often," is something I've heard many people say. It's not easy for some of us, but it is necessary to make ourselves more valuable.
We often hear that your voice is the most powerful tool you have in a professional setting. Yet, we are so afraid to use it. When you share your opinion, it can make an impact on the company and those around you.
Speak up when appropriate and say what's on your mind in a way that is respectful to others who may disagree with you. You'll be pleasantly surprised at how effective this simple shift will be in your workplace.
The workplace is always looking for fresh ideas and innovations to keep things interesting. It can be easy to get stuck in a routine that starts to feel mundane, but it's important not to let your creativity stagnate.
4. Show enthusiasm about the company's products or services 
Do you want an edge that will separate you from other candidates in the job market? If so, then it's important to show enthusiasm about the company's products or services. There are many benefits of this strategy.
First, showing enthusiasm about the company showcases your commitment and knowledge of their product or service. Second, when meeting with potential clients, it shows them that they can trust you because they know that if there is something wrong with their product or service, then you would be vocal about it.
Finally, by demonstrating excitement for what's being offered, prospects may see themselves as more likely buyers, which will lead to increased sales opportunities.
Ultimately, demonstrating enthusiasm about the company's product or service is an effective way to show that you're a good fit for their organization. Plus, it helps increase sales opportunities and provide potential clients with peace of mind.
Don't be afraid to show enthusiasm for what the company has to offer. Not only will it help you stand out from other job candidates, but it can lead to increased sales opportunities and a higher likelihood of commitment from clients when their needs are met. Just remember that your enthusiasm about the products or services should come across as honest rather than fake.
5. Follow through on promises
You made a promise to your boss, and now it's time to follow through. You said you would work on the project by Friday, but the deadline is coming up quickly, and there are still so many things left to do. What can you do?
You can't put off a project until another day because you'll end up with even more work to do. You can do something: start taking care of the easy tasks first (completing all necessary forms, getting important information together) and then move on to bigger projects. This way, you will have time for everything that you need to do.
I found it hard to focus on work when I always thought that other things in my life needed more attention. When you feel this way, remind yourself of what's at stake and refocus your energy where it needs to be--on the project or task at hand. Working without purpose is a recipe for disaster.
Follow me to see more articles like this.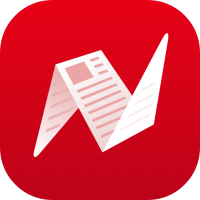 ...