Summer in Los Angeles is always so much fun, but with rising Delta COVID numbers, many families are looking for outdoor alternatives when it comes to moviegoing. We've got you covered when it comes to the magic of cinema right in the heart of Hollywood — it's also a location that harkens back to the nostalgic days of the entertainment industry because it's situated behind the iconic Egyptian Theatre.
Cinelounge Sunset just opened its new 200-seat Cinelounge Outdoors theater, which is Digital Cinema Initiatives compliant, meaning it's the only outdoor movie theater able to screen first-run features (double bonus!). By scheduling films seven nights a week, it gives Los Angeles residents the convenience of experiencing the best in movie-viewing the city has to offer. Cinelounge owner Christian Meoli is excited by the opportunity his new venue is offering families at a time when there is so much uncertainty.
"We've stepped up and pivoted again to serve the needs of the industry and the community at just the right time. Our aim is to bring the same bespoke charisma Cinelounge is known for as an independent theater to the outdoor experience", said Meoli via email. "We're excited to be exhibiting and curating again and look forward to continuing to offer audiences new, classic and culturally relevant content."
Just looking at the calendar for the week of July 26, proves that there is a variety of programming to choose from, including M. Night Shyamalan's Old, the upcoming Green Knight, and even the 2021 Cat Video Festival. Tickets cost $20 and are available through the Cinelounge website, reservations are required ahead of time.
Now to the important things for anyone's moviegoing pleasure, snacks! Refreshments can be ordered ahead of time via the website or purchased on-location. While they have traditional treats like soda and candy, Cinelounge is upping their popcorn game with their exclusive Cinelounge Gourmet Popcorn — and this is where things get really fun. Each bag is non-GMO, vegan, dairy and nut-free with creative flavors inspired by classic film titles, including Popcorn of the Living Dead (cinnamon churro with crushed pretzels), Popodile Dundee (Aussie BBQ) and APOPalypse Now (jalapeño). The cinema is also offering combo deals like the Cinelounge & Chill Bundle Combo, which offers a couple two gourmet popcorns of their choosing, three classic candies and two drinks for $29.99 — now that's a deal we can get behind.
Meoli is also utilizing the space for industry events and Cinelounge Sunset recently hosted Netflix's recent premiere for the second season of Never Have I Ever. "We are positioning ourselves as a fluid and flexible location for For Your Consideration events, especially as we are stepping into award season," added Meoli.
Cinelounge wants to become a space for the community, so Meoli is also making sure there are family-friendly activities for all ages to participate in. They are adding weekend activities, taking place now through the month of August, have drinks, food, live music, and plenty of games such as corn hole, ring toss, Jenga, and more. He is also working with event organizer Phillip Dane to curate various food trucks for on-site service during special events and weekends.
So be sure to step out into the history of Hollywood and experience a first-run film in the gorgeous outdoor setting behind the Egyptian Theatre. The Cinelounge Outdoors is now open at 1625 N. Las Palmas Ave. Hollywood Ca 90028. Convenient parking is just across the street. Contact venue for showtimes. For more info, visit their website.
Before you go, check out: Rooftop Cinema Club Makes It Easy for Los Angeles to Experience Movies in the Great Outdoors This Summer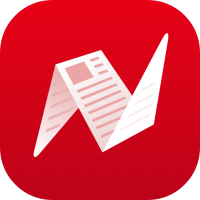 This is original content from NewsBreak's Creator Program. Join today to publish and share your own content.