Hollywood unions for the TV and film industry, the Directors Guild of America (DGA), International Alliance of Theatrical Stage Employees (IATSE), International Brotherhood of Teamsters (IBT) and the Basic Crafts, and Screen Actors Guild-American Federation of Television and Radio Artists (SAG-AFTRA), together with the Alliance of Motion Pictures and Television Producers (AMPTP) have officially moved forward to allow producers to mandate vaccines on set. While certain standards will need to be met, the latest agreement will allow for some modifications for a fully vaccinated cast and crew.
The announcement was made on July 19 and will continue until Sept. 30 when the unions will assess the current health situation amid the COVID-19 pandemic. Producers also have permission to relax mask policies for outdoor shoots and lessen testing frequency for cast and crew if it is a fully vaccinated set. This structure is in place for all union sets in the U.S. and Canada.
The unions decided to move forward with this policy after receiving multiple requests from producers for shows on HBO and Starz, as well as the Producers Guild of America, per Deadline. While SAG-AFTRA has received overwhelming support from a majority of its members that doesn't mean everyone agrees with the new policy. Dancer and choreographer Menina D'Amours Fortunato shared her frustrations on her social media page, and was reposted by fellow performer Teresa Espinosa. "I am very disappointed in the LA entertainment industry, Fortunate wrote. "I'm seeing more productions mandating an inadequately tested liability free experimental drug in order to audition or work."
She goes on to explain her reasons behind being vaccine-hesitant and encourages her followers to "resist," "rise up" and "speak up." Fortunato added, "Your ability to work shown to be infringed upon based on your medical choices. As long as you are healthy, you should have the right to work."
But others are willing to abide by the rules of the unions without issue. "Mandate away. I've had it with this virus. Let's make it extinct," Don Carpenter wrote in support of the announcement on Twitter. It's important to note that the guidelines do allow for accommodations regarding religious exemptions and those who are unable to get the vaccine for medical reasons under the Americans with Disability Act. The unions are confident that the latest guidelines are in the best interest of everyone working in the TV and film industry. SAG-AFTRA noted in the press release, "The protocols have driven a successful rebound of film and television production while prioritizing safety for casts, crews and all on-set workers."
The guidelines set by the unions do appear to be working as filming continues to rise in the Los Angeles area, and that also led to the current vaccine mandate approval. "The current pace of business resumption is encouraging," FilmLA president Paul Audley told the Hollywood Reporter in April. "Continuing industry adherence to Appendix J protocols, which has made film sets among the safest possible workplaces during the pandemic, remains important even as local vaccine uptake increases."
A further explanation of the guidelines, per SAG-AFTRA, are as follows:
Production must announce such policies as soon as possible, preferably in initial breakdowns or earliest casting discussions.
Such policies must apply equally to all cast and crew working in the relevant zone(s) or work location(s).
Production must have procedures in place to engage in interactive process with those requesting ADA (Americans with Disability Act) or religious accommodations, and must include the procedure for initiating a request in notices of the vaccination policy.
Such policies can only be enforced when vaccines have been readily available to performers for a sufficient period of time to confer immunity in time for start of work.
If being vaccinated as a condition of employment for the production, any vaccination costs are absorbed by employer and vaccination time is work time.
Vaccination records are maintained securely by employers and available only to those with need to know.
Before you go, check out: Rooftop Cinema Club Makes It Easy for Los Angeles to Experience Movies in the Great Outdoors This Summer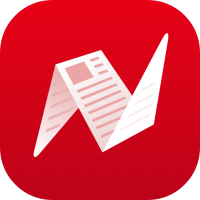 This is original content from NewsBreak's Creator Program. Join today to publish and share your own content.