Los Angeles has plenty of magical little pockets to live in, where the neighborhoods make it feel like it isn't such a big city. One of the most idyllic places to live in the San Fernando Valley is Toluca Lake, which has a six-acre body of water in the middle of the community. The private lake is owned and maintained by Toluca Lake Property Owners Association, which has homes dotted along the waterfront — and of course, a golf club that is completely hidden from view.
The quaint area has a golden Hollywood history, too. Toluca Lake was the longtime neighborhood of legendary performer Bob Hope and wife Dolores Hope. They moved into the home in 1939, eventually upgrading the property and acquiring more land over the years — he remained there until his death in 2003, per Curbed LA. Actor William Holden also called the area home and hosted the wedding reception for then-actor Ronald Reagan and his wife Nancy on March 4, 1952, at his estate.
Toluca Lake still offers chill vibes, privacy and a place to call home for many in the entertainment industry to this day. Find out which celebrities have planted roots in this quaint Valley town.
Ray Romano
The Everybody Love Raymond star is currently an Encino resident, but he recently purchased a $6-million Toluca Lake home that needs a little TLC — the decor screams grandmother from the 1950s. It's OK, though, because the real-estate lover in the actor will definitely spruce up the floral wallpaper and rose-colored rug. This home has good bones and a lot of potential with its four bedrooms and five-and-a-half bathrooms spread out over 3,800 square feet. What's also surprising about the property is how vast the backyard is with a pool and cabana, tennis court and a petite guesthouse. We think this estate will be magnificent when it's done, so don't forget to give us an update, Ray.
See the home's "before" pictures at Dirt.com.
Dakota Fanning
Dakota Fanning used to live with her sister Elle Fanning in Valley Village, per Dirt.com, but the siblings put that home on the market after Dakota swooped up this conservative $2.95 million Toluca Lake home. She gets to enjoy the almost 4,500 square-foot home all to herself, but there's plenty of space to have friends and family members over since there are five bedrooms on the property. Dakota also has a chef's kitchen with professional appliances and room to entertain with a pool, spa and barbecue area in the backyard. The Once Upon a Time... In Hollywood star is sure to make this cozy home her own since the neutral interior offers tons of opportunities to showcase her design style. (And we love this clip of Dakota with Kelly Clarkson because, not only do you see some of the star's home, but Clarkson just purchased her own Toluca Lake house this week — so they are officially neighbors.)
See photos of the pretty home here.
Viola Davis & Julius Tennon
An award-winning actress like Viola Davis deserves an award-winning home. That's exactly what she and her husband Julius Tennon did in 2016 when they dropped $5.7 million on their Toluca Lake home. It was a big upgrade from their unassuming Granada Hills home to a newly-constructed five-bedroom, eight-bathroom mansion. We love the media room with a 133-inch screen and state-of-the-art audio for the moviegoing experience from the comforts of home. The home has plenty of natural light and a vanity area that is the perfect prep area for her big red carpet moments.
See photos of the beautiful home here via Dirt.com.
Before you go, check out: Celebrities Besides the Kardashians Who Call Hidden Hills, California Home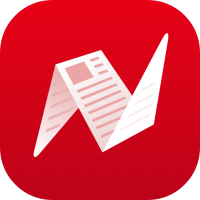 This is original content from NewsBreak's Creator Program. Join today to publish and share your own content.