Photo credit: Jonathan Tantype.
Tyne Stecklein is one of those dancers in the entertainment industry who has worked consistently since she hit the LA scene after graduating from high school in Aurora, Colorado. Do you know her from "High School Musical" or "Burlesque?" Was it the Michael Jackson "This Is It" documentary with Kenny Ortega or season 17 of "Dancing with the Stars?" That's how diverse Steckein's career has been over the years — she's that good.
She's continued to dance after giving birth to her first son, Brecken, in 2018 and now, she and her husband, Corey Anderson, are excited to welcome a new bundle of joy in 2021. Stecklein recently wrapped the premiere season of "The Masked Dancer" as one of the Women in Black and has been expanding her artistic horizons with recent acting roles, including the upcoming "Rosebud Lane."
Watch the full video interview with Tyne Stecklein:
Did the Women in Black know the identity of the celebrity contestants on 'The Masked Dancer'?
We did not know! We were not in the loop on who any of the contestants were. And if you watch the show, you see that we do these little bumpers and their intros with them, and we're kind of thrown in with them pretty last minute for those rehearsals. We have no clue who they are and they're meeting us for the first time. It's like, "Here are the Women in Black, this is what you're doing. Enter the stage. Here we go!" It's a very quick pace.
Photo credit: Michael Becker/ FOX..
I have to imagine those time limits were challenging for everyone.
Totally, and for me, it's been a while since I've done live TV. So it was a big challenge because sometimes we weren't sure about some of our packages. [They would tell us], "If there's time at the beginning or the end of the performance, you might do this, you might not... If the contestant feels up to it, you might do it, you might not." So we're on standby and then we're told, "Here we go, we're rolling!" There's a camera and we're rolling, and we may have practiced with them, we may have not. It was very on the fly, which is exciting and nerve-racking.
The Women in Black did a lot of green screen work as well. When were those segments filmed?
We had a really busy schedule because we were filming on the live show days. Any time we weren't doing that, we were typically filming all of our B-roll, green-screen footage with a different team with a different director, and different producers working in that field. So we were both onstage and doing B-roll and it was just busy, very long, long days, very few days off. I was so grateful to have the work in the middle of the pandemic.
Photo credit: ABC.
You also had a 'Dancing with the Stars' reunion with your partner Bill Nye. Did you know he was the Ice Cube before he was unmasked?
I did not know because we weren't allowed to know who the contestants were until they were de-masked. But, I know his body language, and believe it or not, I know his smell, which is a nice aroma. I spent enough close contact time with him that I thought, "I think I know who this might be." When I had a little information from watching the clue packages, which we were also a part of, I had a pretty strong feeling it was him.
You had your own secret on 'The Masked Dancer.' Congratulations on your pregnancy! How were you able to keep it a secret?
Yeah, I'm pregnant! It was a secret because I found out I was pregnant after we started working. I knew I could dance throughout the pregnancy because I did with my first son. I danced and I taught up until eight and a half months. I talked to my doctor and I didn't want to make this public because it was so early. I didn't feel confident sharing it with anyone that I didn't have to yet. My doctor told me, "It's what you do for a living. So as long as you feel good, then I'm good." I had a day where I was quite sick and running to the bathroom and hoping that no one would know because of COVID times.
To learn more about Tyne Stecklein's experience on "The Masked Dancer," her favorite "Dancing with the Stars" memory with Bill Nye and her future career goals, watch the full video interview.
For more behind-the-scene stories about 'The Masked Dancer,' check out our recent interview with Kayla Radomski about her experience as a choreographer on the show.
Follow me to see more articles like this.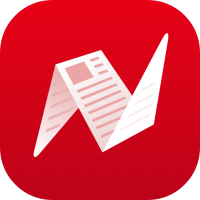 ...