Photo credit: Elliott Lopes.
Mariah Russell burst onto the dance scene in season 16 of 'So You Think You Can Dance,' where she impressively landed in second place behind partner Bailey Muñoz. After touring the U.S. with her castmates from the series, she hit the ground running in Los Angeles and was invited to join Gwen Stefani's 'Just a Girl' Las Vegas residency by choreographer Luther Brown.
Despite the pandemic putting some of Russell's career plans on hold, she was fortunate enough to join Stefani for several holiday performances, including "Christmas in Rockefeller Center.' She's now keeping busy teaching in her hometown of Nashville and waiting for her next opportunity to join Stefani on the road again.
Watch the full video interview with Mariah Russell:
How are you keeping yourself involved in dance with the pandemic still lingering?
I am currently back in Nashville and I've started teaching again. I am also doing privates [lessons] on the side. I'm just trying to keep my body moving, so whether that's in my house or my room — I'm always training, taking classes as much as I can, along with teaching at Milele Academy.
What made you decide to move back to Nashville?
It was just so slow in LA, and I was sitting around not having anything to do unless I was booked for Gwen [Stefani] or if I was booked for anything else, but I just felt empty. So I thought, "What can I do if I move back to Nashville? I'll be home with my family, I'll have my friends there, I'll be able to teach classes, I'll be able to dance." So I decided to move to Nashville just for the time being — a small little lease until things get back to normal, then I'll go back out to LA and keep exploring and doing what I was doing before.
Photo credit: Adam Rose/Fox.
Have you had the opportunity to process your experience on 'So You Think You Can Dance' now that some time has passed?
Yes, but some days I still think about it and say, "Wow, I truly accomplished one of my biggest dreams." The experience was something I don't think I will ever experience again, I loved every single bit of it, and I miss it every day. I wish I could go back on the show and do it all over again.
I have been able to process it a little bit, but it still feels so surreal. Being able to be on that stage in front of the audience, in front of such amazing judges and being critiqued by them and being able to take that in and live the dream that a lot of people want to live. It still seems so surreal to me, It's been one of my biggest dreams since I was younger, and now that I've accomplished it, I think, "How did I do that?"
Photo credit: NBC.
What did you learn from working with Gwen Stefani?
I've learned to blend in as a group and not stand out so much because I know a lot of times when I dance, I have a different type of pocket, and sometimes I'm later in the music. I can see myself being later in the music and not with the group, so I have learned to blend in and look like a unit because we are a family. It's about doing Luther [Brown's] choreography the way that he wants it and not adding my flavor to it.
I've also learned that you should always, always, always be thinking about your every move, how you approach people, how you talk to people because you just never know who you're working with. You never know who can book you for anything, so I've just learned to be the most genuine person I can be.
To hear more about Mariah Russell's experience with Gwen Stefani, what she loved about working with Bailey Muñoz and why she was so happy she reconnected with her father before his passing, watch the video interview above.
For more 'So You Think You Can Dance" memories, check out our recent interview with Kayla Radomski about her experience on 'The Masked Dancer:'
Follow me to see more articles like this.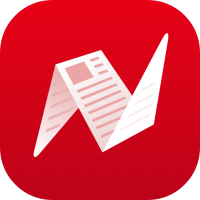 ...