Photo credit: Romark Weiss Photography.
Destiny Wimpye is only 17 years old, but she's already made a name for herself in the dance industry. Netflix viewers discovered her talent in the late 2020 documentary, "Dance Dreams: Hot Chocolate Nutcracker," which gave a behind-the-scenes look at Debbie Allen's annual production. For the young dancer who moved across the country with her mother to pursue her dreams, there is so much more to her story than what dance fans briefly saw in the film.
After studying at Debbie Allen Dance Academy, she had a game-changing summer in New York City at the School of American Ballet's Summer Intensive. That magical experience made her realize that she wanted to solely focus on training for a career in ballet, despite her years of cross-training in various dance styles. As a result, she concentrated on George Balanchine's method of training at the Colburn Dance Academy in Los Angeles, which ultimately helped her land in the professional division at the Pacific Northwest Ballet in Seattle, Washington.
How did you wind up in Los Angeles after spending your early years training in Atlanta?
I started as a competition dancer in Atlanta. I did a summer course at Debbie Allen Dance Academy. That's when we first, my mom and I, went to LA and I was asked to stay. Ms. Allen saw something in me and she said, "We'd love to have you here at the studio." From there my mom and I made the decision to move out there. So that's how I ended up there at age nine.
You have a very supportive mother. It's is a big decision to pack up your lives in Atlanta and go to LA. Now that you're a little bit older, have you realized how big of a step it was?
Yes, for sure. We talked about everything. She was hesitant at first because obviously, it's a big deal moving to LA from Georgia. We kept talking with each other about it and tried to figure out if it's the best move to make. But I think, ultimately, my mom wanted what was best for me. She knew how seriously I took dance. She knew that this would be an amazing step for my career. That's the type of mom I have, and she was there for me.
Watch the full video interview with Destiny Wimpye:
What did you learn at Debbie Allen's studio besides great technique?
I learned to be my own dancer and how to bring myself into my art form. I learned to just go for things and be fearless, especially with the different techniques and different styles that I was training there. It really helped me realize that I could do any career path I wanted. I could be a ballet dancer, but then I could also really kick butt in some modern classes.
Why did you decide to leave Debbie Allen's studio and head to the Colburn Dance Academy?
So I went to the School of American Ballet (SAB) at 13. That was my first strictly ballet summer course. I fell in love with the Balanchine technique there and that's something I didn't have while training at Debbie Allen Dance Academy. In LA, I was looking for different schools and trying to figure out how I can transition to focusing on strictly ballet — that's how I made that move. I wanted to train more in the Balanchine technique and wanted to focus and hone in on my ballet technique.
After not having any Balanchine foundation in your training yet, what was that summer at the School of American Ballet like?
I didn't know anything about anything. I'm going to be completely honest. I was very clueless about it when it came to the Balanchine technique and SAB. I can understand how it can be overwhelming for some dancers who are trained so classically and then try to jump into that. But for me, I was just ready to try new things. So whatever they threw at me, I was ready for it.
Was there a specific moment that summer where you just knew that ballet was where you wanted to focus your training?
It was the first day of the summer course. I was in New York and before that, I trained at the [Alvin] Ailey summer course, so I loved New York. I think that the first day of classes with all the new teachers and all the new things I was learning, I knew I had to explore this more because I know nothing about it. This is what I wanted to do. For me, that was it.
Photo credit: Lee Tonks Photography.
Once you were back in LA, how did the Colburn Dance Academy prepare you for the professional division at Pacific Northwest Ballet?
Colburn taught me a lot about artistry and becoming a better dancer and a stronger dancer. I think I grew so much there. It was insane. The teachers that we have, the guest teachers that they bring in with incredible knowledge, I got so much from that school and I'm forever thankful for that. I feel that without Colburn, I definitely wouldn't be the dancer I am today.
How is Pacific Northwest Ballet handling training and classes in the middle of a pandemic?
We're in pods of five. We can be in the studio every single day for now because the company is off right now, so there's more studio availability. It's been hard, but in the early days, we had to dance at home in our apartments.
How are you keeping up with school while training in dance?
I do online school. My mom always tells me that I have to keep up with my schoolwork or I'm not going to be dancing. So I have a lot of motivation to keep doing school and I'm pushing through that. I'm a senior and I'm also looking at colleges right now.
This is an interesting conversation because you have reached an age where you have to ask yourself if you go for a company position or do you go to college — or do you do both?
I'm applying for colleges all over, but I'm thinking about college in Seattle because I do want to focus on the professional division program at PNB. So, it would be great to go to college virtually, but I want to get a degree, at some point.
How important is it to you to be a role model for the generation of dancers coming up behind you?
I know how it feels to be in that place where you're kind of scared to reach out to people who you think can help you. So I try to always give back and I love teaching younger kids. That gives me that sense of responsibility. I'm still training, I'm still a dancer, but I still feel like I have a lot to offer the younger generations as well.
Follow me to see more dance interviews.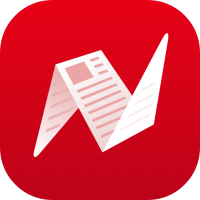 ...