Photo credit: ABC.
When season 2 of "Dancing with the Stars" premiered, ABC knew they had a hit on their hands. After a summer test run in 2005 for season 1, the network threw more muscle behind the series because it wasn't the train-wreck television that critics initially anticipated — it was a pop-culture phenomenon. This particular season is now celebrating its 15th anniversary and it has shaped elements that we still see on the show today — so let's take a look back on the season that helped define "Dancing with the Stars."
Season 2 is still the only time the series aired during the winter by premiering on January 5, 2006 — it wasn't until season 3 that the show fell into its fall and spring season pattern that would last through season 27. "Dancing with the Stars" also expanded in other ways as the show grew from a 60-minute series to 90 minutes for the performance show with a 60-minute results show the following day. Weekly results shows would last through season 16. (While they would come back intermittently over the years if ABC had room on its schedule, it's never returned full-time after that season.)
Photo credit: ABC.
Tom Bergeron was back at the helm to host each week, but his season 1 co-host Lisa Canning was replaced by Samantha Harris. Harris would stay in this role through season 9 until Brooke Burke Charvet took her place for the 10th season. All three judges returned to the table — Len Goodman, Bruno Tonioli and Carrie Ann Inaba — and to this day, it is one of the most consistent positions on the show. (We will see what happens with Goodman's spot in season 30.)
The real shake-up to season 2 came with the introduction of new pros — dancers whose names and faces became a part of the pop-culture landscape for over a decade. After finishing in second place in the first season, and winning the subsequent dance-off, pro Charlotte Jørgensen exited the series for good. She came from a pure ballroom competition background and didn't always appreciate producers trying to mess with success when "the product was always great to start with."
"Even from the first show to the second show, the packages changed once they realized they had all of these people watching. So you even felt it through those first six episodes," she told Dance Dish Media in 2017. "It became more and more produced. For me, I thought, why?"
Winning pro Alec Mazo also did not return, but Louis Van Amstel, Ashly DelGrosso Costa, Jonathan Roberts and Edyta Śliwińska were back, and the pro roster increased by four from the first season. The six new faces included Andrea Hale, Nick Kosovich, Anna Trebunskaya, Tony Dovolani, Maks Chmerkovskiy and Cheryl Burke.
Photo credit: ABC.
Celebrities were also more eager to sign on after seeing the summer experiment turn into a massive success. Season 2 saw ESPN anchorman Kenny Mayne, Oscar winner Tatum O'Neal, actress Lisa Rinna, 98 Degrees singer Drew Lachey, former WWE star Stacey Keibler, retired NFL player Jerry Rice, actor George Hamilton, rapper Master P, TV journalist Giselle Fernandez and actress Tia Carrere all compete for the Mirrorball Trophy.
The season started off with a lot of drama before the first waltz was even performed. Romeo was originally supposed to be partnered up with DelGrosso Costa, but had to drop out due to injury before the first live show. That's when his dad, Master P, stepped in to save the day and replaced his son. DelGrosso Costa wound up with a less-than-stellar dancer, but the duo still holds the record for the lowest score ever on the show with a whopping total of "8." He's the only person to receive a "2" on the show from Goodman and Tonioli — that's how much the judges hated his Paso Doble.
The other thing to remember about this season is that there was some really good dancing. From Keibler's gorgeous lines to the fun of seeing the show's first football player have a talent for movement set the stage for casting categories for years to come. If Rice hadn't done as well, we might not have seen the legions of NFL players who have followed in his footsteps and won the show. (We are looking at you, Emmitt Smith, Hines Ward, Rashad Jennings and Donald Driver!)
But the one major change that happened in season 2 is all thanks to Burke, who helped mold the freestyle dances we watch on the finale today. The season 1 finale was filled with traditional ballroom dances, but she came up with a piece with Lachey that will go down in 'Dancing With the Stars" history. (It was so outside-the-box that People got excited about Lachey vault[ing] over his partner's shoulders.")
"I wanted to have more of a Latin influence in our music and our routine, something that would feel more traditional and comfortable for the kind of partner dancing I was used to," Burke reminisced in her memoir "Dancing Lessons" about their final piece. "But Drew was adamant that his country song ["Save A Horse (Ride A Cowboy)" by Big & Rich] would be great for our freestyle. He insisted that this was exactly what the producers meant when they said to let loose and do something original and completely unexpected."
The self-described "play-by-the-rules girl" stepped outside her comfort zone to create a freestyle that set the bar for every finale dance in future seasons — and gave the couple a Mirrorball-trophy win. It was even a life-changing moment in her career, too. Burke was not only the first female pro to win a Mirrorball trophy, but she was also the first pro to win back-to-back trophies. She repeated her success in season 3 when her partner, former NFL player Emmitt Smith, took home the prize.
"Dancing with the Stars" also saw their profile rise in ratings as an additional two million viewers joined in season 2 with over 18 million people on average watching per week. That's a number that any TV show would kill to have in 2021 — and it's a reminder of what a juggernaut "Dancing with the Stars" was in its heyday.
Follow me to see more 'Dancing with the Stars' articles like this.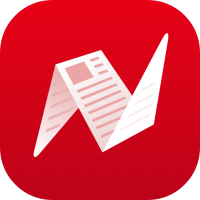 ...