Photo credit: Sergei Bachlakov/NBC/Lionsgate.
Producer and choreographer Mandy Moore walked into season 2 of "Zoey's Extraordinary Playlist" with a pretty perfect first season under her belt and an Emmy win for Outstanding Choreography. Yet Moore isn't one to rest on her laurels and coming back to a show that had such a bittersweet, but well-executed, season finale had her a little nervous. How do you create that same magic for the show in its sophomore season — and one that is being filmed during a pandemic?
"I think anytime you step into a sophomore season of anything, there are nerves," Moore says. "I think a lot of people feel pressure and for [show creator] Austin [Winsberg], the story didn't end at that point, but that's where it personally ended for him — when his father passed. So this season was all about exploring — what are those next steps of grief? How do you continue to move forward after someone's passed?"
With 70 musical numbers in the first season alone, Moore explains it was important to "push ourselves artistically and push the story and the narrative and the tone of it as well." With COVID-19 safety measures adding to those season 2 challenges, it added a unique layer to the artistic endeavors. "Everyone has to follow so many protocols and there's so much testing and everyone's wearing masks all day long. We're all sensitive artists and that stuff bleeds into the creative process," she says.
Photo credit: ABC.
What Winsberg and Moore have succeeded in doing well is getting viewers to understand that the musical numbers are not only integrated into the storyline, but they all have significant meaning to what's happening in Zoey's world. Winsberg's famous 27-page manifesto about the show follows three rules that the musical numbers have to either advance the plot, reveal character, or be funny. That's what drives Moore's movement as well because it's about serving the script, not just dancing without purpose.
"I think people are more into and accepting of the idea that song, dance and movement can push the scene forward and then reveal more about character. I think for a long time dance was not that on television — it was very performative," shares the three-time Emmy winner. "It was sometimes gratuitous. It was a wow factor or epic in scale, which is never wrong. I think that's great and I've done many of those kinds of shows, but it's pretty neat that people are accepting it and that they're okay with people dancing and singing about emotions that are real."
For dance fans who have followed Moore's career from "So You Think You Can Dance" and "Dancing with the Stars" to "La La Land," they know that her talents for small, poignant numbers are just as impactful as her spectacular group numbers. That range was seen on the season premiere of "Zoey's Extraordinary Playlist" with the big, opening number to "Hello, Dolly" juxtaposed against the quieter closing piece on the episode with "Carry On."
"To see people really respond to something on a scale of 'Hello Dolly' and how it's kind of funny — and obviously Jane [Levy] is incredible, the dancers are incredible, the movement is really fun and the song is recognizable," she says. "But then to also be really moved by something as simple as 'Carry On,' which when you get down to the DNA of that conceit is a simple conceit. It's that people aren't able to move forward. They're stuck, and for Zoe to experience and see that each one of her family members is stuck, but continuing to move on together. It's a really beautiful, simple moment that has some cool storytelling."
"Zoey's Extraordinary Playlist" has not only been "beyond creatively fulfilling" for her — thanks to her incredible collaborative partnership with Winsberg and the cast and crew — but Moore is also taking on more responsibility this season by directing the 11th episode, which hasn't filmed yet. It's something that had been discussed behind the scenes in season one and is now a reality in her second season with the series.
"Yeah, that's happening! I'm terrified. I'm scared and super excited, you know? I feel in life that it's so good to be in situations where you think... I don't know if I can do this... and of course, you can," she excitedly shares. "I've got years and years of experience, but I'm really, really honored and I am so excited to work with the cast in that way as well — to work side by side with Austin in a different way. So much of what I do already is along those lines with all the numbers, but for somebody to ask, 'What do you think, director Mandy?'"
Photo credit: James Dittiger/NBC.
Moore is more than ready to handle the next-level changes that are happening in her career because of those early steps she took producing and choreographing on "So You Think You Can Dance" and "Dancing with the Stars." She finally sees how her not-so-linear path led her to "Zoey's Extraordinary Playlist" and the journey is all starting to make sense as the pieces have taken her from choreographer to producer and now, director.
"I feel very fortunate to have lily-pad jumped across a lot of different things that have led me to this point. And I feel prepared. In some of those early days " So You Think You Can Dance," I was thrown into being a choreographer on live television and it was terrifying, but each step leads you to the next place," she continues. "It's also interesting to talk to younger choreographers, who just want it now. It will happen if you keep putting one foot in front of the other and talking to the right people and doing a good job, it will happen."
Moore hopes her next steps will involve directing a dance movie on the big screen — but not just a film with spectacular movement, one that delivers a strong storyline. "There are so many stories out there that could be so good," she says excitedly. "We need to show incredible dance with a story that's got some meat to it, but that's going to happen. That's what I'm trying to do."
Follow me to see more exclusive dance articles like this.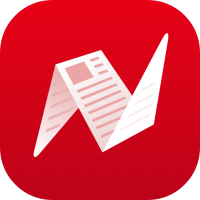 ...