Photo credit: MGM.
It's hard to believe that Debbie Reynolds has been gone for four years now. Her death on Dec. 28, 2016, just days after her daughter Carrie Fisher suddenly passed away, was more heartbreak than most of us could bear, but fans are so lucky to have the incredible work Reynolds left behind.
She was not only a triple threat when it came to performing, she was also someone who appreciated the art of dance. The Debbie Reynolds Studio, established in 1979, housed generations of dancers perfecting their technique or rehearsing a show. Professional artists like Michael Jackson also saw the value in her performing arts studio — it's where he, choreographer Michael Peters and his assistant Vincent Paterson created "Thriller." That studio was sadly demolished in 2019 to make way for an apartment and retail complex, but the memories live on.
Her love of Hollywood history was also a big part of her legacy. She collected thousands of costumes and props that were housed at the Debbie Reynolds' Hollywood Motion Picture & Television Museum in Las Vegas. When she needed to sell that collection after her bankruptcy case in June 2009, no one in the entertainment industry helped her save the incredible collection. Most of it was auctioned off piece by piece to individual collectors, but what's remaining of her costume collection will be housed in the new Debbie Reynolds Conservation Studio at The Academy Museum of Motion Pictures set to open in Fall 2021 in Los Angeles.
Son Todd Fisher, who inherited his mom's remaining memorabilia collection feels this is a fitting way to represent Reynolds' legacy. "She would have wanted me to share these important artifacts with future generations," he told the New York Times. "So, as long as they are properly recognizing my mother for her contribution to this discipline, I agreed to provide access to whatever I have access to."
She was always a pioneer and ahead of her time.
Debbie Reynolds' star-making role in 1952's "Singin' in the Rain" with Gene Kelly came at the age of 19. While she sometimes struggled through the long rehearsal process with Kelly, it was Fred Astaire, who mentored her throughout the shoot.
"He was working on the soundstage next door to us, and he kept encouraging me not to be discouraged, not to cry, to keep practicing and to believe that I could do it," she told The Hollywood Reporter. "He would let me watch him rehearse — he never let anyone watch him rehearse — so I could see how hard it was, no matter how great your natural talent."
For dancers, she represented the artist who could do it all — from performing to teaching to running her own studio. Reynolds stayed at the top of her game years after Hollywood tries to tell a dancer they are done. She performed regularly in Las Vegas through 2015.
"I'll never retire. I'll always perform. It's the ham in me — I love to sing and dance," she said.
Her legacy lives on in her body of work with an incredible library from the MGM heyday. Here are a few titles to add to your Netflix and Amazon list because they are too good to miss.
1950: "Three Little Words"
This film was her breakout role as Helen Kane, whose signature song was "I Wanna Be Loved By You." Reynolds didn't have a lot of dancing in the key scene, but you can see where her talent would come from in later films.
1950: "Two Weeks With Love"
This romantic musical could easily be the precursor to "Dirty Dancing" where two artistically inclined daughters, played by Reynolds and Jane Powell, head to the Catskills in upstate New York. Both daughters fall in love while at the resort.
Reynolds' big scene with Carleton Carpenter features the song "Aba Daba Honeymoon," which became a Billboard Top 5 hit.
1952: "Singin' in the Rain"
This career-defining role not only brought her acclaim in Hollywood, but she also brought a female face to the tap world. While this was Kelly's signature film, it helped establish Reynolds in Hollywood as a true star.
Even though she was not a trained dancer as a kid, Reynolds proved to be a terrific student and kept up with Kelly and co-star Donald O'Connor's talents in the "Good Morning" number.
Also, take a look at the "Dream of You" number. You can't take your eyes off of her in a sea of pink-swaddled chorus girls. It's no wonder Kelly's character couldn't stay away from her.
1952: "Skirts Ahoy"
Even though Reynolds was uncredited in this film about a group of women who join WAVES — Women Accepted for Volunteer Emergency Service — during World War II in the United States Naval Reserve. She had a campy scene with Bobby Van in "Oh By Jingo," which showcases Reynolds at her comedic best.
1953: "Give a Girl a Break"
If dancing with Gene Kelly wasn't already enough, dance fans should commit the "In Our United State" number to their dance memories. Reynolds shared the "Balloon Dance" number with another dance legend, Bob Fosse. While so many only remember his talents as a choreographer and director, Fosse was a key player in the MGM musical days.
1955: "Hit the Deck"
There is nothing more All-American than sailors singing and dancing their way through a scene. Reynolds joined the military men singing "Loo Loo."
1964: "The Unsinkable Molly Brown"
Reynolds considered the film her personal favorite because she loved her character's plucky spirit. Her dance talent was cemented in Hollywood by the 1960s and her comfortability with movement is seen in numbers like "I Ain't Down Yet" and "Belly Up To The Bar, Boys."
While this is only a short list of the films she made, it's a tribute to the legacy she left behind in the dance world. Reynolds knew she grew up in a special time and Hollywood and she was forever grateful for that opportunity.
"It was the era when they would take an unknown girl and make a star of her overnight," she explained to The Hollywood Reporter. "I was lucky. God was very good to me."
Follow me to see more articles like this in 2021!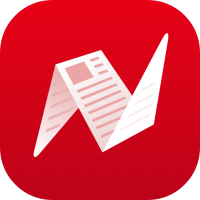 ...